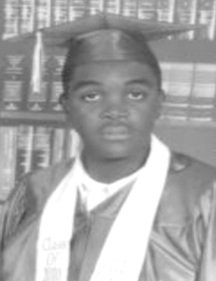 James "DJ Flexx Dun" Luc Germinal
unknown - unknown
Funeral Service for the late James Luc Germinal "DJ Flexx Dun" age 20 of Matthew Street , Nassau Village will be held on Saturday July 20th, 2013 at 2:00 p.m. at Metropolitan Church of the Nazarene , East Street. Officiating will be Pastor Nelson Pierre assisted by Other Ministers of the Gospel. Interment will follow in The Old Trail Cemetery, Old Trail Road.
Cherish and fond memories will forever linger in the hearts of his: Mother: Vita Luc; Two sisters: Claudia Blanc& Linci Germinal; Grandparents: Caleb and Annasia Luc; Adopted Parents: Fortune Fontil Ilioma and Annacille Almonor; Special Friend: Ashley Delancey; Family Friend: Kenny Manasteel; God-parents: Circee Desauguste Jean; Aunts: Vana, Lu vanette, Veranese Philomene Luc and Yzanie Germinal; Uncles: Yoniel, Lerron, Rical, Luc Elidese, Ymote, Yliver, Yvalier, Ymadieu Germinal; Godsister: Sophie Jean; Godbrother: Micheal Desauguste Jean; Cousins: Siltan, Boizilean and Teteine Excellus, Kevin Pierre, Rosemary, Annette, Wesley, Wilmide, Wideline andWalex Almonor, Jean and Jonathan Senatus, Shélon and Shaniah Dickinson, Wilner, Francais and Bertolé Germinal,Evlin and Alana Jean, Matthew Derius, Sejornio, Jude, Peter and David Petit, Seloter, Marco Gorge; A host of other relatives and friends including: Mr. Justin Beneby and family, Mr. Brown and family, Ms. Sands and family, Mr. Larry Burrows and family, Mrs. Selina Bodie and family, Joey Taylor and family, Joseph and family, Lesley Edwards and family, Deon (Dunglez) and family, Rashad Roberts and family, Marcia Alexis and family, Velma Dickinson and family, Adrian Adderley and family, Christine Rolle and family, Mary Escarment and family, Laurene Roberts and family, Ms. T. Darling and family, Danny, Prince, Joel, Trevor, Florence, Devon, K. J., Slyvan, Lala, Gorgey, Danis, Evans, Black Ice Family, Shell's family, Powerhouse family, Arnette Sporting Lounge family, The Walker family, Ms. Farquhason & family, The staff of Male Orthopedic, Dr Fargy, The Family at the Metropolitan Church of the Nazarene, Pastor Rev. Nelson Pierre, the entire class of 2010 of C. I. Gibson, the Disc Jockey click and the entire Nassau Village Community.
Viewing will be held at the on Saturday at the Church from 1:00 p.m. until service time.