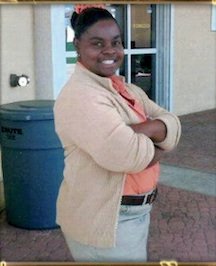 Natika Sylvise Gray-Burrows
unknown - unknown
Funeral Service for the late Natika Sylvise Gray-Burrows age 34 of Key West Street will be held on Saturday July 20th, 2013 at 1:00 p.m. at New Bethany Church, Key West Street. Officiating will be Apostle G. Anthony Christian assisted by Pastor Joan Colebrook and Pastor Maurice Morris. Interment will follow in Woodlawn Gardens, Soldier Road.
Left to cherish her memories are: Husband; Preston burrows; Four children; Kendesha, Jamicka, Rickia and Riccara ;One Granddaughter; Adina Cartwright ;Parents; David & Estella Gray; Six Sisters; Nadia, Nicole, Natasha, Ladera, Peatra, Shandia Ward ; Four brothers; David Jr., Akeem, Peter Jr., Ronard Mackey; Nieces; Tavia, Robin, Davianna, Davinique, Daviricka, Sheneker Kelly; Nephew; Renardo Jr., Daron Jr., William Jr. Davon Darling; Grand Aunts; Zilpha Mackey, Elaine Braynen; Grand Uncle; Peter Mackey Sr. ;Son in law; Adam Cartwright; Brother in Law; Tavey Wallace; Sister in Law; Renee, Akeisha, Shanrase and Latoya; Mother in law; Zell Pinder; Aunts; Prudence Mackey, Cordell Adderley, Sherene Gray, Hattie Clarke of Freeport, Janet Albert of Fort Lauderdale, Rosemary MKcPhee, Pearalee, Gloria, Vernice, Virginia Minnis, Diedre Deveaux, Francis Whylly, Barbara Stuart and Sharon Gray.; Uncles; Ivan Gray, Stephen Culmer Sr., Austin, Charles, Hudge, Fletcher Jr., Victor Adderley, Clinton Whylly, Raymond Mcphee, Ivan Moss, Craig Charlow, Christopher Colebrooke.; Godmother; Joyane Gibson, Sylvia Musgrove; Godchildren; John Pierre, Aaliyah Knowles; Cousins; 2354 Sgt. Shakiel Riley, 2039 Sharon Mackey, Joseph, Franklyn, Sharlene, shenique Brown, Valarie, Shenique Mackey, Michelle, Edna, Esther, Bianca, Petra, Peachy, Petral, Earlin, Nathan Gray, Nathan Mackey, Denzil, Nathaniel, Theresa, Andrea, Karen, Shanice, Shamar, Shavette, Keith, Dellamae, Joyce, Gabriel, Crystal, Bernicia, Margareth, Marco & Jerome Lewis of Freeport GrandBahama.
Relatives and Friends Including;
Family; Dr Hubert Minis, Dr. Patrick Cargill, Sharon Cartwright , Adline Wallace, Shirley Leadon, Barbara Cartwright, James McKinney, Kendal Hanna, Ricardo Beadle, Raymond Bowleg, Michael Miller, Gladys Johnson-Sands, Gary & Tina Rolle, Lawrence McKinney, Janiece Sears, Nixon, Greene, Judy Sands, Carmy Clarke, Granville Mckenzie, Musgrove, Debbie, Tanae Darling, Edricka Burrows, Neely, Pink Porch Crew, Felicia Wallace, Dieudonne Joseph, Alexandria McKenzie, Daphanie Roker, Arnette Roker, Netta Lowe, Mark Pedican, The late Sidney Rolle, Braynen,. Mackey, Coakley, Gray, Barr, Wallace, Leadon, Management and staff of DanBrad Limited, Super Value, Sawyers Fresh Market, Club Bangalo, New Bethany Baptist and New Beginning Minister, Key West Street , Cordeaux Ave & Montell Heights Community.
Viewing will be held in the Legacy Suite of Vaughn O. Jones Memorial Center, Mt. Royal Ave. and Talbot St. on Friday from 10:00 a.m. to 6:00 p.m. and on Saturday at the Church from 12:00 p.m. to service time.