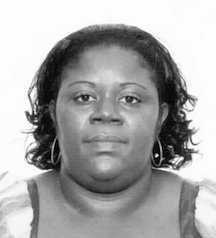 Shawnlee Rochelle Cooper Taylor
unknown - unknown
Funeral Service for Shawnlee Rochelle Cooper Taylor, age 38 years a resident of South Beach Estates, will be held on Saturday July 20th, 2013 11:00a.m at Glad Tidings Mission Baptist, Balfour Avenue & Podoleo Street. Officiating will be Rev. Jeffery Deleveaux assisted by Rev. Vernice Bain & other ministers. Interment will be made in The Woodlawn Gardens, Soldier Road.
Left with cherished memories are her Husband: Damion Taylor Sr.; Three (3) Children: Aaronique, Shawnrico & Shawntasia; One (1) Stepson: Damion Taylor Jr.; Parents: Rev. Stafford and Raphieletha Cooper; Three (3) Brothers: Min. Cpl 1675 Derek and Miss. Allaynia Cash, Leading seaman Develyn and Verna Bonaby, Marvin & Marcia Bonaby; Two (2) Sisters: Leshan & Lamont Rolle and Shiniska Cooper; One (1) Grandson: Geanno Cox; Eight (8) Uncles: Alphonso and Janice Edgecombe, Kendal and Stephanie Leadon, Donald and Betsy Leadon, Kermit and Lynette Rose, Bernard Rose, Cornelius and Cynthia Cooper, Philip and Clara Cooper, Hurbert Cooper; Five(5) Aunts: Sgt. 2041 Yvette and Cpl 818 Wayne Rodgers, Margaritta and Joseph Mackey, Beronica Forbes, Viola Roxbury and Judymae Curry; Grand Aunt & Uncle: Shelia and Daniel Leadon; Nieces: Lavonya, Toniesha, Sarah, Derinique, Tamia, Monesha, Tiasja, Teora, Shanae, Naomi & Raivyn; Nephews: Deangelo, Derek Jr. Delvano and Trevor Jr.; Cousins: Joan Smith, Roderick Beneby, Petty Officer John Hall Sr., Dr. Alphonso Jr., Allison Newbold, Mellissa, Donald Jr., Demar, Shianne, John Hall Jr., Johdeisha, Lavette, Jonalicia, John Ethan, Rayfield, Ken, Kenya, Anancia, Melody, O'neil, Taraji, Tyzeik, Carolyn, Francis, Casandra, Rudolph, Sophie, Dwayne, Martin, Lisa, Camron, David, Katie, Nathaniel, Elena, Alrick, Tony and Andy. Other relatives and friends including: Rev. Jeffery and Jennifer Deleveaux, Glad Tidings Baptist Church Family, Management and staff of the Super Club Breezes Hotel, Staff of The Private Ward P.M.H., Pinewood Gardens Community, Sgt. Nikita Thompson H.M.P, The Roxbury Family, A.F. Adderley Class of 1992, Foundation of the word Ministry and Family and other relatives and friends too numerous to mention.
Relatives and friends may pay their respects at Cedar Crest Funeral Home & Crematorium, Robinson Road and First Street on Friday from 12:00 noon to 6:00p.m. and at the church from 10:00a.m until service time.