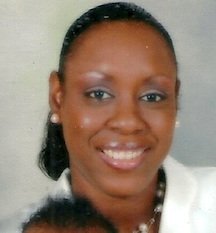 Tanya Schillen Edgecombe
unknown - unknown
Ms. Tanya Schillen Edgecombe age 40 of Collie Ave., Kennedy Subdivision died at Princess Margaret Hospital on Sunday July 14, 2013.
She is survived by her Son: Trent Edgecombe; Father: Leslie Edgecombe Sr.; Stepmother: Cleo Edgecombe; Stepfather: Alfred Lundy Sr.; Sisters: Terrol Boodle, Tammy Edgecombe, Shanel Greenslade, Felice Edgecombe; Brothers: Alfred Lundy, Leslie II, Leslie III, Aunts: Ruthmae Miller, Zerlean Curtis, Brenda Hepburn, Lavern Williams, Icelyn and Vanessa Bostwick and Sanya Strachan Uncles Johnathan Miller Sr., Stanley Hepburn, Bernard Williams and Rodger Strachan; Brother-In-Law: Leonardo Boodle: and a host of other relatives and friends.
Funeral service will be announced at a later date.
Funeral arrangements have been entrusted to Vaughn O. Jones Memorial Center.