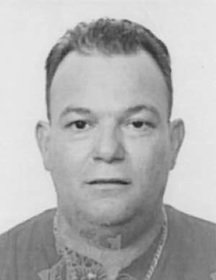 Donn Andrew Grant
unknown - unknown
Funeral Service for Donn Andrew Grant, age 55 years, of Warrick Street, Shirlea, will be held on Saturday July 27th, 2013 at 10:30 a.m. at Sacred Heart Roman Catholic Church, Shirley Street. Officiating will be Fr. Jude Muokwe. Cremation will follow.
Donn was pre-deceased by his mother and father Ruby Elizabeth and Prince Edward "Ned" Grant.
Left to cherish his memories are his sisters: Meta Chea, Agnes Dillet, Estelle Campbell, Fredericka "Rica" Jimenez and Marsha Chrisha; brother: William "Monty" Grant; step sister: Rosita Ali; step brothers: Samual Adderley and Charles Grant; sister-in-law: Alice Grant; brothers-in-law: Eduardo "Wardie" Jimenez and Adrian Chriswell; aunts: Teresa Turnquest, Doll Treco, Mavis and Kathlyn Treco and Mariam Knowles; uncles: Milton, Joey and Damian Treco; nieces and nephews: Kim and Michael Knowles, Adrian, Requel and Christopher Chea, Dominic, Karen, Angelo and Annell Dillet, Edward "Eddie", Anastasia, Mia and Jake Campbell, Natasha Grant, Kamilah and Dominic Simms, Monika Grant, Eduardo "Deto," Adam and Rico Jimenez, Carlyle and Angelica Chriswell, Rudolph, Darren, Lavonda, Merlin, Gina and Jennifer Adderley, Desario Smith and Mustafa Ali; grandnieces and nephews: Roccou and Maria Knowles, Deja Rolle, Dominic Simms Jr., Llando Chea, Llanzta, Nicholas, Danielle, Morgan, Madison and Makenzi Dillet, Valin Bodie, Craig Lyons, Xavier Hampton, Darren Jr., Samual, Payton, Travares, Latesha, Marcus and Vincent Adderley, Shawn, Latoya, Jetine and Theo Trembley and Floyd Rolle; other relatives and friends including: Lori Beth Swanson, Michael Dillet, Floyd Campbell, Cheryl Adderley, Thelma Johnson, Bruno and Valerie Lynes, Paula and Paul Knowles, Michael, Herman, Andrew and Mark Cartwright, Jimmy Schlee, Loran Rahming, Peter and Angelo Knowles, Clark, Godfrey, Carolyn and Beverly Chriswell, the Jimenez family, Ricky and Catherine "Cathy" Knowles, Sacred Heart Catholic Church family and many others.
Friends may pay their last respects at Butlers' Funeral Homes and Crematorium, Ernest and York Streets on Friday July 28th, 2013 from 10:30 a.m. to 4:30 p.m. and at the church on Saturday July 27th, 2013 at 9:30 a.m. until service time.