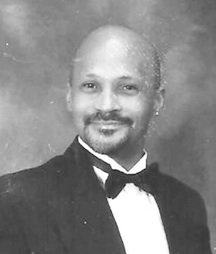 Keith Kemp
unknown - unknown
Funeral Service for the Late Keith Kemp, 57 years of Sir Lynden Pindling Estates, will be held on Saturday July 27th, 2013, 10:45 a.m. at St. Joseph's Catholic Church, Boyd Road. Monsignor Alfred Culmer will officiate. Cremation will follow.
Memories will linger in the hearts of his Wife: Angela Kemp Children: Marcus, Karzin, Kapry, Kasim, Kevin, Cindy, Angelica, Kelia, Kaylesia, Keithera and Shakandra; Brothers: Joseph, Daniel and Kevin Kemp; Sisters: Constance Carroll & Genevieve Russell; Aunts: Joylean and Euralee Bain, & Elaine Kemp Uncle: Richard Kemp; Father-In-Law: Crestvill Wilson; Brother-In-Laws: Kendal Carroll Sr., Eric Russell Sr., Randy Wallace and Rico Wallace; Sister-In-Laws:  Beverly, Anita, Tina, Simeon, Jacqueline, Vashti, Anya, Willamae Kemp, Shanique, Suzanne Kemp, Eunice Kemp; Nieces: Kendalee, Kencene, Christina, Charlenia, Valderine, Surn (Rudy Sawyer), Arlene, Kiann, Joanne, Natasha, Erica, Tiffany, Tara, Kayci, Danielle, Vanessa, Sherone, Lashante, Annair( Buffee ), Simone, Jan Bowleg, Maria, Toni and Thnika; Nephews: Jefferson, Michael, Kendal Jr. Alloyious, Charles III, Don, Joey, Jacques, Shantino, Kwin, Kory, Eric Jr., Opee, Erwing, Kevin Jr. Koseleo, Kendric, Kenzo, Philip Jr., Khyle, Kendal III, Kenyawn, Rapheal, and Dylan; and a host of other relatives and friends.
Friends may pay their last respects at Bethel Brothers Morticians, #32 Nassau Street on Friday from 10:00 a.m. to 6:00 p.m. and on Saturday at the church from 9:45 a.m. until service time.