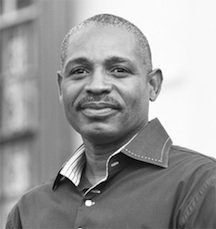 KEVAN "KEVI KEV" MARCUS MCKENZIE
unknown - unknown
Funeral Service for KEVAN MARCUS "KEVI KEV" MCKENZIE aged 51 years of Sea Breeze Lane who died on Monday, July 15th, 2013 will be held on Saturday, July 27th, at 1:00pm at Bahamas Faith Ministries, Carmichael Road. Officiating will be Pastor Mario Moxey assisted by Pastor Vaughn Miller and Other Ministers Of The Gospel. Interment will follow in the Lakeview Memorial Gardens & Mausoleums, John F. Kennedy Drive and Gladstone Road.
Left to cherish his memories are his loving and devoted Wife: Angela McKenzie, Children: Kevra Bostwick, Ashton, Karrington & Antuwan McKenzie and Kevin "KJ" Hinsey Jr.; Son-in-law: Earl Bostwick; Granddaughter: De'Ann Bostwick; Brothers: Humphrey (Minnesota) & Dillon " D Mac" McKenzie; Sisters: Rev. Laverne Ramsey (Windsor CT), Judith Clare, Pauline Taylor & Anatol Young; Mother-in-law: Mrs. Anita Willie; Brothers-in-law: Bishop Jonathan Ramsey, Glenroy Clare, Roosevelt (Marinette), Paul (Sonia), Jeffrey (Phillipa), Godfrey (Denise) & Wesley Willie; Sisters-in-law: Vicky McKenzie, Juanita (Roderick) Pinder, Yvette Willie & Gina (Herminio) Gomez; Uncles: Rev. Julian (Melvern) & Wendal (Willamae) McKenzie of Barraterre, Exuma, Leonard "Noah" Newton, Andros and Phillip Newton; Aunts: Bloneva (Kermit) Forbes, Annie Ruth, Marie and Maxine Newton, Menenchia Clarke & Shirley Williams; Godfather: Bishop Herbert Clarke; Nieces and Nephews: Ashley, Jonathan, Nathan Ramsey, Yonnick, Brandon, Cameron Clare, Megan, Jasmin, Mitchell, Felicia, Shakeisha, Dilisa, Dillon Jr., Dezaria, Darius McKenzie, Keyanuh Rolle, Martine, Renette, Roosevelt Jr., Evena, Christian, Perez, Angel, Peyton, Juwan, Giovanni, Dijon, Shakanta, Ethan, Elijah and Althera Willie, Tenaj Cash, Ricardo, Sharan, Monique & Sharan Taylor; His Dedicated and Faithful Employee: Anwar Rolle; Adopted Aunts: Rosie Morgan and Edna Ferguson & family; Numerous Cousins including: Essiemae, Vincent, Synthia, Earl, Rodney, Diantra, Ricardo, Lorenzo, Carla, Sean, Ianthe, Nadine, Wayne, Wayde, Ravecio, Shaquay, Sherell; Wayden, Cornell, Bridget; Larry, Margaret, Brinka, Sophia, Floyd, Noah, Caroy, Cayson, Donnalee, Aaron, Kendal, Errol, Philippa, Alicesent, Roger, Rogerlee, Alfred, Malinda, Sherilee, Lynette, Lynelle; Bequesa, Clarence, Vanright, Raymond, Malderine, Carlson, Tazi, Darlene, Dameka, Yaphet, Stephanie, Sabina, Jonathan; Anthony, Vincent, Juliette, Curlene, Mary Lynn, Dianne; Tava, Schenique, Deuel, Daythan, Charmaine, Lynette; Chavis, Keisha, Leslie, Lisette, Shantee; Sharisse, Montez; Ken, LaCarvin, Sadia, Autrey, Egland, Iona, Beulah (Christopher), Henry Newbold Family, Rev. Patricia Rolle, Ann Thompson, Andre Clarke, Livingston and Brenda Dames & Family and Perry McKenzie, Other Relatives including: Caryla Josey and Family, The Entire Newton Families of Standiard Creek, Stafford Creek and Nicholls Town and the Entire Barratarre Family, Kenneth and Stephanie Clarke & Family, and Marina Clare; Numerous friends including: Richard and Opal Adderley & Family, Minister Kevin Harris & Family, Minister Vaughn Miller & Family, Virginia Smith & Family, Portia Clarke, Reveda Culmer, Stephanie Stuart, Sabrina Deleveaux, Lequell Pratt, Mr. Vallen Coakley & Family, Charles Sealy & Family, Vanessa Rolle-Clarke & Family, Minister Shandelene Grant & Family, Tracy and Ruth Knowles, Patrice Malcolm-Campbell & Family, Marquista Thompson & Family, Sheena Forbes, Edwina Rolle, Marcia St. Vil & Family, Lakeva Nesbitt, Godfrey McAlpin, Sonny Forbes (Turks & Caicos), Delbert Miller, Peter Johnson, , Edison Sumner, JD Stuart, Jeffrey and Genia Pinder, Earline Bastian, Adalee & Mike Wesseh, The Clare Family, The Willie Family, Rev. Eileen Johnson & Family, The Deveaux Family, Joycelyn Ramsey & Family, Eula Newton & Family, Evelyn Ramsey & Family, Pearl Huggins, Bianca Willie, The Campbell and Josey Families, Sis Isolene Rolle & Family, Office Of The Judiciary, Court Reporting Unit, The Hon. Dr. Kendal Major & Mrs. Major, The Staff Of The House Of Assembly especially Mr. Lorenzo Roker, Deseree Ramsey, Karen Thompson, Dr. Holder, Bishop Lindo Wallace and The Coconut Grove Church Family, Pastor Mario & Erika Moxey and Bahamas Harvest Church Family, Bishop Neil C. Ellis and Mount Tabor Church Family, Bishop Robert McPhee & Family, Bishop V.G. Clarke & Family, Bishop Kirkwood Murphy & Family, Bishop Walter Hanchell & Family, Bishop Simeon Hall & Family, Pastor Pedro Williams (Turks & Caicos), The Gateway Church Family, Dr. Duvaughn Curling, Dr. Dorita Francis-Phillips and the Staff of Doctors and Princess Margaret Hospitals.
Viewing will be held at Clarke's Funeral Home #41 Tonique Williams-Darling Highway on Friday, July 26th, from 10:00am to 6:00pm and on Saturday from 12:00noon at the church until service time.