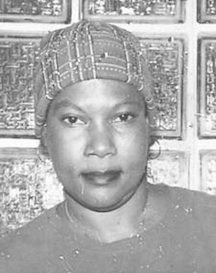 Sandra Rolle
unknown - unknown
Sandra Rolle, age 53 years of Emile Drive, South Beach died on Friday 19th July, 2013 at Princess Margaret Hospital.
She is survived by her Sons: Jermaine Henfield and Andy Rolle; Daughters: Natasha Rolle, Latina Smith-Rolle; Adopted Daughter: Trenyce Rolle; Brothers: Ken, Elsworth, Douglas, Bradley, Ezekiel Rolle; Sisters: Cynthia Thompson, Kathrina Ferguson, Unadell Poitier and Ezerene Fritzworm; Son in law: Tony Rolle; Grandchildren: Monnalisa Hanna, Cearea Hanna, Alexsandrea Hanna, Andeka Rolle, Titus & Tony Jr. Rolle a host of other relatives and friends including : John and others who will be mentioned at a later date.
Funeral arrangements are being handled by Evergreen Mortuary on Collins Avenue and 5th Terrace.