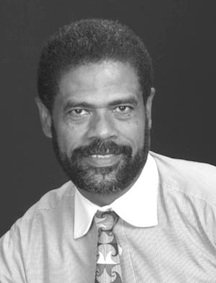 Steven Marcian Dillet
unknown - unknown
Funeral Service for Steven Marcian Dillet age 59 years a resident of # 20 Waterfall Drive, Freeport and formerly of Nassau will be held on Saturday 8th , June 2013 at 10:00 a.m. at The Church Of The Ascension , Arden Forest Road and West Beach Drive, Lucaya. Officiating will be Rev'd Fr Michael Gittens, Rev'd Fr Earl Hepburn. Cremation will follow the service.

Steven is survived by his wife, Heather Dillet; a son, Vijay Dillet; a daughter, Shari Cuffie; son-in-law, Ozzie Cuffie; daughter-in-law, Kim Dillet; grandsons, Angeles Cuffie and Carter Dillet; sister, Zina Dillet; brothers: Fletcher, Adlai, Foster and Raaman; sisters-in-law Anita and Jean Dillet; and brother-in-law Scott Alleyne, Aunts: Mrs. Tennison Isaacs, Mrs. Hazel Moore, Mrs. Norma Allen, Mrs. Beryl Dillet and Mrs. Mellie Dillet, Cousins: Mrs. Joan Bethel, Mrs. Heidi Friend, Mr. Michael Dillet, Mrs. Ann Curtis, Mr. Robert Stevenson, Mrs. Grace Sullivan, Mrs. Bernadette Wills, Mr. Dwayne Dillet, Mrs. Simone Michel, Dr. John Dillet Jr. Mr. Phillip Albury, Mr. Danny Skees, Mrs. Tennison Skees, Mr. Fritzearl Skees, Ms. Anya Dillet, Mrs. Fran Wilson, Mrs. Paige Mitchell, Mrs. Gillian Moss, Mr. Niven Allen, Mr. Martin Allen, Ms. Hyacinth Allen, Mr. Jason Allen, Mr. Don Brown, Mr. Johnny Clarke, Mr. Kingsley Clarke, Mr. Gregory Clarke, Ms. Bernadette Clarke, Rev. Laverne Rolle, Mr. Augustine Brown, Mr. Wilmore Brown, Mrs. Grace Plakaris, Mr. Reginald Bethel, Alfred Culmer, Mr. Walter Culmer, Ms. Lucy Darville, Ms. Francine Orttley, Mr. James Brown, Mrs. Delores Black, Ms. Margaret Ingram, Ms. Agnes Clarke, Mr. Eric Brown, Mrs. Jennifer Tates, Mrs. Leotha Harrell, Mr. Arlington Sands Jr. Ms. Barbara Usher, Mrs. Elaine Bannister, Mr. Albert Dillette and Mrs. Kathryn Dillette; Adam Dillette, Robert Dillette II, Alana Dillette, Charles Dillette and family, Anne Jumaron, Sharon Dillette, Rosalie Dillette, Gerald Dillet, Crispin Dillette, Janet Dillet, Marilyn Dillet, Rosemary Dillet, Mark Dillet, Gregory Dillet, Ashton Dillet, Dylan and Sonya Knowles, Nieces: Mrs. Margeaux Blackman, Ms. Wilhelmina Dillet, Ms. Kezia Dillet, Mrs. Duhiza Smith, Ms. Elizabeth Dillet, Ms. Sharnique Dillet, Ms. Crystal Dillet, Ms. Keri Dillet, Nephews: Zuri Dillet, Christoff Dillet, Anthony Dillet Jr. Kyle Dillet, Yuri Butler, Numerous other Relatives: Audrey Hankinson and family, Marina Pinder and family, Mrs. Sonia Dillet, Mrs. Iris Dillet and family, Mr. and Mrs. George Cox and family, Mrs. Mildred Dillette and family, Friends: Mr. and Mrs. Michael Ramsey and family, Mr. Peter Ramsey, Mr. and Mrs. David Knowles and family, Mr. Kirk Griffin, Fr. Dwight and Nancy Bowe, Sylvia Forbes, Valentine Butler, Garth and Karen Woodside, Minister Fred Mitchell, Beverly Mather and family, Aquinas College class of 1972, Henry Johnson and family, Randy Woods and family, Philip Franks and family, Frank McCoy and family, Sanford and Mary Culmer & family, The Ascension Church family, Grafton Ifill and family, Ambrose Gouthro and family, Carlton Jones and family, Gifford Bonimy, Teressa Basden, Nadva Laing, Billy Jean Ferguson, Cassietta Mckintosh, Della Bridgewater, Lisbeth Knowles, Karen Clarke, Sandra and Deidre Kinch, Thecla Hinkson, Sean Forbes, Tonya Wilchcombe, Selwin Estwick, Hazel Estwick, Terez Claire, Bishop Cornell Moss and Mrs. Carol Moss, members of the Grand Bahama Tennis Association, members of The Bahamas Lawn Tennis Association, Sandra Kemp, Ione Henley, Verlene Smith. And numerous other friends, too many to mention.
Special thanks to Dr. Melissa Alcina, of Muffet Cancer Center, Tampa, Florida; Dr. Devaughn Curling, Dr. Theadore Turnquest and staff of Oncology Consultants, New Providence, Bahamas. Drs. and nurses of Rand Memorial Hospital especially Dr. Augustine Ohueyi and the medical team; staff of Pearce Plaza, Dr. Pedro, Norma Hedley and Monique Cartwright. A very special thanks to staff of O.B. ward who took such great care of Steven.
Relatives and friends may pay their respects at Yager Funeral Home & Crematorium, Queens Highway on Thursday from 12:00noon to 6:00 p.m. and at the church on Saturday from 9:00 a.m. until service time. 

 In Lieu of flowers, donations may be sent to the Grand Bahama Cancer Association, c/o P.O.Box F41635 In Memory of Steven Marcian Dillet