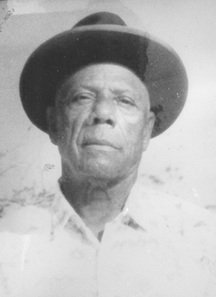 Harold James Gibson
unknown - unknown
Funeral service for the late Harold James Gibson, 96 yrs., a resident of Wemyss' Bight, Eleuthera, will be held at Mary Star of the Sea Catholic Church, Wemyss' Bight, Eleuthera on Saturday at 10:30 a.m. Officiating will be Monsignor John Johnson, assisted by Father Adler Vallon. Interment follows in the Public Cemetery, Wemyss' Bight, Eleuthera.
He is survived by his 4 daughters: Agnes Sweeting, Kathleen Culmer, Miriam Forbes & Madline Gibson; 7 sons: Eric, Asa, Irvin, Reuben, Steven, Elgin Gibson & Roscoe Thompson; 4 adopted sons: Anthony Sweeting, Gladstone McQueen, Frederick (Birds) Clarke & Terry Gilbert; 1 sister: Ann Butler; 1 brother: Joseph Butler; numerous grandchildren including: Thelma & David Sweeting, Delores Stubbs, Janest & Susan Culmer, Audreyann Culmer Clarke, Marilyn Stubbs, Perry & Hubert Forbes Jr., Sheffield Gibson, Roslyn Horton, Yvonette Alexander, Elkin & Bernadertte Gibson, Denise Sands, Marlon Gibson, Erica Bethel, Dereck Gibson, Karen Gardiner, Ketura Mathurin, Elvis Gilbert, Elgina, Anastacia, Clavar & Reubieann Gibson; numerous nieces & nephews including: Agnes Cartwright, Maud & Loretta McKinney, Fealease Knowles, Nola Brown, Idena Hall, Judith Mingo, Althea Woods, Father James B. Moultrie, Walter Gibson, James Young, David Ferguson, Jimmy & John McKinney, Ernest Armbrister; other relatives & friends including: His Excellency James Oswald Ingraham & family, Bishop Daniel Nixon & family, Mrs. Earlene Thompson & family, Mable Delancy & family, Carlton Bethel & family & the entire community of South Eleuthera.
Friends may pay their last respects at Demeritte's Funeral Home, Rock Sound, Eleuthera from from 3-5:00 p.m. on Friday & at the church in Wemyss Bight, from 7:00 p.m. until service time on Saturday.