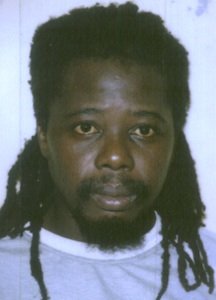 Mario Jason Rolle
unknown - unknown
Funeral service for the late Mario Jason Rolle aged 38 of Kennedy Subdivision, who died on 22nd October, 2013, will be held on Saturday, 2nd November, 2013, at 11:00 a.m., at Independence Church of God, Independence Highway. Officiating will be Rev. Dr. Joseph Smith, assisted by Rev. Rachael Mackey and Rev. Errol Johnson. Interment follows in Woodlawn Gardens Cemetery, Soldier Road. Left to cherish Mario's loving memories are his; Father: Kingston Newbold; Children: Chane and DreMarion; Sisters: Mona Lisa Gibson, Dianna and Denise Newbold; Adopted Brother: Alvin Dawkins: aunts: Alice Stubbs, Rosemary Cambridge, Althemeze Carey, Margaret and Dahyrn Newbold, Carmetta Hart, Bernice Francis, Constance Eleanor Penn, Enid and Jenniemae Stuart; Uncles: Rev. Milton Newbold, Bernard Newbold, Bishop Revy Francis, Bruce and Thomas Rolle, Fabian Stuart; Nieces and Nephews: Deangelo, Lavardo, Kevaughn, Livingston, Deandrea, Devaughn and Donville, Donavan and Shamierre; Grandniece: Isrea Lubin; Cousins: Ilka, Derick, Cedric and Monique Carey, Stanford and Desiree Burrows, Abraham and Patrice Johnson, Anthony and Philip Cambridge, Mitzi, Mckisha and Melnishka Newbold, Derrinardo, Javano Carey, Wislet St. Brave, Gail Charlow, Alphanette Grant, Janet Harris-Smith, Damien Newbold, Denise and Joette Penn, Erica Mattox of Atlanta, Georgia, Vernal and Vernika Rolle, Evetta and Gwendolyn Rolle, Juanita Penn, Bruce, Shawn, Marcus and Devard Francis, Jarvis, Timothy, Jeremy, Clement and Roberto; Other Relatives and Friends including: Irenese Stuart, Annamae Ferguson, Reuben Stuart, William McDonald, Holbroke Stuart, Ellen Newbold, Ellen Farrington, Alfred Poitier, Fonswitt and Elva Stubbs, Clinton, Bernard Smith, Dr. Ingrid, Nathalie Bonimy, Audrey Smith, Rev. Cecil, William, Marcus, Desmond, Eula Newbold, Princess and Dainette Bonimy, The grandchildren of the late Bernice Stuart-Stubbs, The Dawkins and Gibson families, Cindira Bain and family, Deltra and family, Louise King and family, Jan Bethel and family, The Stuart, Stubbs and Newbold families, Tops Lumber, Ministry of Environmental Health, Ocean Club, Over the Rainbow, Kennedy Subdivision and Pinewood Gardens family.
Special thanks to the Staff of Male Medical II and Intensive Care Unit of the Princess Margaret Hospital and the Independence Church of God Family.
Relatives and friends may pay their last respects a Newbold Brothers Chapel, Palmetto Avenue & Acklins Street off Market and East Streets, on Friday from 10:00 a.m., until 5:00 p.m., Saturday at the church from 10:00 a.m., until service time.