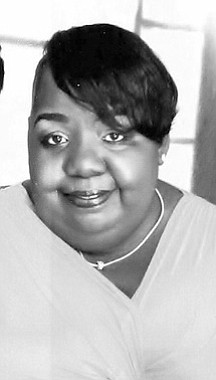 Reneé Sharon Pratt
unknown - unknown
Funeral Service for Reneé Sharon Pratt, age 53 of Yellow Elder Gardens who died on December 8th 2014, will be held on Saturday at 11 a.m. at Bible Truth Ministries, Fire Trail Road East. Officiating will be Pastor Larry & Prophetess Paula Adams, assisted by Pastor Ellison Greenslade. Interment will follow in Lakeview Memorial Gardens, John F. Kennedy Drive.
She will forever live in the hearts of her loving: Father: Falcon Pratt; Stepmother: Jane Pratt; Children: Venesha Finley, Lashan McFarlane, Shaquille Pratt; Grandchildren: Jayni, Jayden, Romania and Cinigh; Brothers: Ricardo Pratt; Troy & Marvin Thompson; Onassis Hall and Lynden & Denver Pratt; Sisters: Mercedes Thompson, Denise Johnson, Ashley Pratt and Lisa Arthur; Son-in-Law: Patrick Finley; Brothers-in-Law: Barry Johnson Sr. and Allan Arthur; Sisters-in-Law: Charmaine Thompson, Joando Thompson and Darcel Pratt; Nieces: Christia, Aaliyah, Alisa, Serenity, Crystal, Diamond, Troyann, Keithtelle, Dashea, Miracle, Shamarra, Whynter, Shannia, Jaynala, Celeste, Jacedes, Janielle, Patricka, Kayshell, Kenesha, Cerena, Cieara, Cienna, Jordan, Malika and Maray; Nephews: Jamal, Jermaine, Barry Jr. (B.J.), Byron, Shawn, Dukie Jr. (D.J.), Honor, Brandon, Ceron Jr., Jaheim, Jaici, Justin, Jordon, Jacob, Keyson, Lynden Jr., Allan Jr., Andre, Sage and Malik; Aunts: Myrena Fernander, Florence Bonaby, Euloise Hart, Betty, Paula, Maude, Ina, Patsy and Peggy Tucker; Uncles: Ekeron & Ellerton Pratt, Silas, Samuel, Paul, Gary, Junior Thompson, Jeff St. John, Carlton, Gordon, and Arthur Tucker of Miami, Florida; Very Special Relatives and Friends: Pastor Larry & Prophetess Paula Adams, Rollie, Levi Laing, Alva Adderley & Family, Ray McFarlane & Family, Lloyd Smith & Family, Carl Mosley & Family, Marinette Newry & Family, Marsha Deveaux, Shelton & Rochelle Sinclair, Louise Hanna & Family, Sammy and Beverly Williams & Family, Brenhilda & Kenva Johnson & Family, Donna Sweeting & Family, Alicia Butler & Family; The Newbold Family; Arlene & Family, Sanchez Rolle & Family, Toya Newton & Family; Lashay Bailey & Family and the Class of C. C. Sweeting Senior High Class of 1978.
Friends may pay their last respects at East Sunrise Mortuary, Rosetta Street, Palmdale from 1 p.m. to 5 p.m. on Friday and at the Church from 10 a.m. on Saturday until service time.