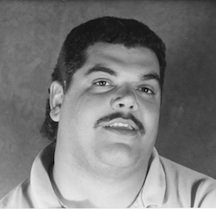 Clifton Charles Cartwright
unknown - unknown
Memorial Service for Clifton Charles Cartwright, age 51 years, of Freeport, Grand Bahama, formerly of New Providence, passed away quietly on Monday July 14th 2014, will be held at St. George's Anglican Church, Montrose Avenue; on Friday July 18th, 2014 at 11:00 a.m. Officiating will be Dean Patrick Adderley and Father Colin Humes.
Cliff is survived by his wife: Clarice; two daughters: Candice Ewing and Jessica Cartwright; one son: Tevin Cartwright; two granddaughters: Cavincia, Vanecia and Vincent Ewing Jr.; his mother: Yvonne Cartwright; mother-in-law: Lillian Saunders; sister: Marlene Key; brother: Brian Cartwright; nieces: Kristy and Samantha Cartwright, Alisa Coakley, Alivia, Aleah, Krystal, Kendra and Khadijah Carey, Gianna Sturrup, Shanria, Tamaria and Tamea Saunders, Clarice Clarke, Tiffany McPhee, Ravon and Riche Saunders, Peaches Douglas and Christina Saunders; nephews: Logan Cartwright, Aaron Key, Zhivargo, Kito, Robert Jr. and Joshua Saunders, Kevin, Rickey, Owen and Marco McPhee; son-in-law: Vincent Ewing Sr.; daughter-in-law: Clarissa Cartwright; brothers-in-law: Elvis Key, Patrick McPhee, Derek, William and Robert Saunders and Andrew Sturrup; sisters-in-law: Christina Cartwright, Charlotte and Vanice Carey, Sarah Sturrup, Grace Douglas, Lavern McPhee, Marion, Lisa and Annett Saunders; uncles: Tony Treco, Gerald Themens, David Smith and Randolph Knowles; aunts: Maria Smith, Cheryl Themens, Stephanie Treco, Angela Treco, Meryl and Carolyn Knowles and Masie Jones; cousins: Athena, Kian and Shelly Smith, Tanya Bennet, Alain and Chantal Themens, Chad and Owen Sheppard; godfather: Tommy Treco; other family and friends including: Pierre Bowe, Ian Russell, David Catlyn and other friends too numerous to mention.
Special Thanks to: the Cancer Society of the Bahamas, the Kidney Centre in Grand Bahama and the Princess Margret Hospital in Nassau for their support.
In lieu of flowers memorial donations may be made to the Cancer Society of the Bahamas, East Terrace Centreville P.O. Box SS-6539, Telephone 242-323-4482.
There will be no viewing
Arrangements are entrusted to Butlers' Funeral Homes and Crematorium, Ernest and York Streets.