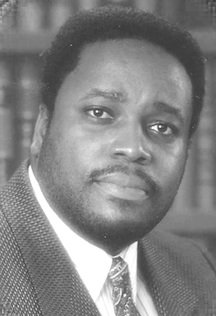 Floyd Kendal Cunningham
unknown - unknown
Funeral Service for Floyd Kendal Cunningham, age 54 of Hollywood, Florida and formerly of Nassau who died on July 6th 2014 will be held on Friday at 11 a.m. at the Church of God of Prophecy, East Street Tabernacle. Officiating will be Bishop Hulan A. Hanna assisted by Bishop Dr. Woodley C. Thompson and Minister Kendal C. Simmons. Interment will follow in Woodlawn Gardens, Soldier Road.
He is survived by his Father: Cecil 'Sidney' Cunningham; Mother: Minister Lelah Cunningham; Twin brother: Lloyd; Sisters: Launa Williams, Kayla, Therena and Laticia Cunningham; Aunts: VerdieMae Farquharson-Kriz, Joanna Miller, Yvonne and Annette Farquharson and Alice Cooper (Hollywood, Florida, USA). Uncles: Valentine and Glenville Farquharson, Anthony Kriz and Willard Miller Sr., Brother-in-Law: Lynden Williams; Nephews and Nieces: Orison, Sean, Shaneil, Shannon and Oriska; God-children: Mileah and Marlyna Patton; Cousins: Annmarie, Raquel, Willard Jr., Noel, Valentine Jr., Trevor, Glennette, Gavan, Jomar, Marlon, Everett, Cynthia, Meryl, Dale, Madeline, Carnetta, Ruth, Naomi, Lindeo and Oswald; Special Friends: Gary Cooper, Patricia Farrington, Leah Williams-Patton, Craig Forbes, Berdie and Miriam Curtis, Eleanor Williams and Sgt. Michelle Farrington; Other family and relatives include: the family of the Late Arnold Hanna; Cleveland Hanna and family; the family of the Late James Cunningham; the family of the Late Arlington Farquharson; Couley Ferguson and family; Bishop Nelson Ferguson and family; E. John Deleveaux and family; the family of the Late Whittington Deleveaux; the families of the Late Era McFall, Joanna L. Miller and Duke Hanna; Vanderson Ferguson and family; the family of the Late Margaret Ferguson; the family of the Late Milton Ferguson; Kelson Cox and family; Agnes Ferguson and family; Ednol Farquharson and family; Dr. Deanza Cunningham and family; Doreen Williams and family; Margarita Cox-Wilson and family; Ellen Johnson and family; Rollington Ferguson and family; Beulah Scavella and family; the family of the Late Charles (and Bertha) Moss; Cedric Farquharson and family; Annie Collie and family, Romeo Ferguson and family; Pastor Gweneth Gibson and family; the family of the Late Eliza Simmons; Herman McClain and family; Roberta Hepburn and family; Karen Pratt and family; Rodney Farquharson and family; Energene Simms and family; Bishop Hulan Hanna and family; Bishop Woodley Thompson and family; Bishop Clarence N. Williams and family; Bishop Rudolph McKinney and family; Bishop Anthony Roker and family; Charlotte Brown; Juva McPhee; Minister Kendal Simmons and family; the family of the Late Phalmon Collie; Garthwell Johnson and family; Washington Lafleur and family; Pastor William J. Pratt (Director of Immigration); Annie Smith; Mizpah Smith; Pearly Mott; Gloria Reid; Deveral Ferguson; Kent Minnis; Ted Miller; Sgt. Dwight Thurston; The Government High School Class of 1976 and other relatives and friends too numerous to mention.
There will be no public viewing. Funeral arrangements are entrusted to East Sunrise Mortuary, Rosetta Street, Palmdale.