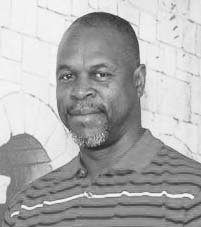 George Glenn Munroe
unknown - unknown
Funeral Service for George Glenn Munroe, age 56 years, of No. 16 York Street, formerly of Eleuthera, will be held at Love Center Church of God of Prophecy, Ernest and York Streets; on Saturday July 19th, 2014 at 11:00 a.m. Officiating will be Apostle Patrick Kemp assisted by Overseer Sharon Nairn, Minister Jermaine Kemp and other ministers of the gospel. Interment will follow in the Eastern Cemetery, Dowdeswell Street.
Left to cherish his memories are his wife: Margaret Munroe; his father: George Munroe Sr.; his children: Mario, Jewel, Shikera, Sandy, Santio and Seneka Munroe, Nabla Rolle, Sandy Breton, Majorie Therlonge and Joel Breton; his grandchildren: Jamal and Jasmine Lowe, Jaden, Ticoya and Tikhy Munroe, Trae Butler, Ashanti Cleare and Franklyn Ferguson; son-in-law: Felix Rolle; sister: Winifred Munroe; brother: Lamatt Munroe; uncle: Luther Kemp; aunts: Elder Lorna, Eulene and Emily Kemp; niece: Venessa Johnson; nephews: Devon Brown and Phillip Munroe; grandnieces: Devonae and Davae Brown; cousins: Javon and Jerrad Mackey, Tiarra Delancy, Deacon Andrew Kemp, Suzette Kemp, Pastor Martin Kemp, Minister Terressa Cash, Minister Jermaine Kemp, Apostle Patrick Kemp, Deacon Earmily Munroe, Deacon Geleta Turnquest, Deacon Pasty Thompson, Dr. Martin Brown, Linda Munroe, Marsha Bain, Wellington Brown, Wilfred Brown, Sidney Brown, Minister Rosalee Saunders, Virginia McDonald, Anthony Kemp, Samuel Butler, Gregory Evans, Fredrick Campbell, Cynthia Butler, Agnes Knowles, Pearline, Sherry, Jennamae, Karen, Carolyn and Tina, Betty Maria, Anthony, Hariam, Sophie and Unice, Patrick, Cecil Jr., Geniece, Michelle, Vera, Maxine and Margaret; and other relatives and friends.
Friends may pay their last respects at Butlers' Funeral Homes and Crematorium, Ernest and York Streets on Friday July 18th, 2014 from 12:00 noon to 4:30 p.m. and at the church on Saturday July 19th, 2014 from 10:00 a.m. until service time.