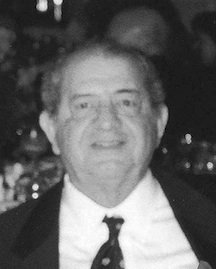 Charles John Ageeb
unknown - unknown
Charles John Ageeb, age 85 of Nassau, The Bahamas, passed away, on Monday, 16th June, 2014 in Kissimmee, Florida.
Mr. Ageeb is survived by his wife, LaVerne Ageeb; daughter, Angelique Priore; four sons, John, Gregory, Ashley and Mark Ageeb; son-in-law, John Priore; daughter-in-law, Elena Ageeb; four grandchildren, Heather and Michael Priore, Anthony and Brianna Raffa; sister, Kay Winchell; sisters-in-law, Leona Kibler, Gloria and Karen Ageeb as well as many loved nieces and nephews.
Funeral arrangements to be announced.
Arrangements by Kemp's Funeral Home Limited.