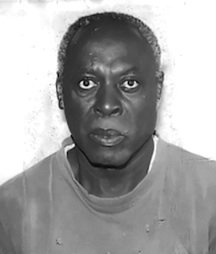 James "Winky" Livingston Pratt
unknown - unknown
Diamond Funeral Service For James Livingston "Winky" Pratt Age 76 years of Meadow Street, will be held on Saturday, June, 21, 2014 at 11am at the graveside at Southern Cemetery, Cowpen & Spikenard Roads. Bishop Victor A. Johnson, assisted by Rev. Jacqueline Johnson and Deacon Aaron Johnson Sr. will officiate burial will be in follow.
The Radiance of this "Diamond of A Gem" will always glow in the hearts of his:
Three Sons: Dwayne Sr., Anthony Sr. and Edward Pratt;
Three Daughters: Joy Pratt, Anishka Meadows and Sherita Sands;
Four Grand Sons: Dwayne Jr., Davaghn, Daylin and Anthony Pratt Jr.;
Five Grand Daughters: Felisha, Sophie, Dwaynah, Tonya and Taylor Pratt;
One Great Grand Son: Kayden Pratt;
One Great Grand Daughter: Jaysonique Pratt;
One Sister: Mizpah Pratt;
One Nephew: Stephen Johnson;
One Niece: Cecile Emmanuel;
One Son-in-law: Dennis Sands;
Three Daughters-in-law: Charlotte Heild, Jane and Peggy Pratt;
One Sister-in-law: Patricia Babbs;
Numerous Cousins Including: Able, Sylvia Rodgers, Beulah, Paula, Charles and Alexander Thompson, Hilda, Carmetta, Nathaniel, Joan, Arthur, Franky, Betty, Lillian, Jule, Sunny, Kendal, Kirkland, Martin, Ellen and Rosita other loving family and friends.
Visitation will be in the "Emerald Suite" Emerald Ridge Mortuary & Monument Company Ltd. #20 Claridge Road, on Friday, June 20, 2014 from 1pm to 6pm there will be no viewing at the graveside.