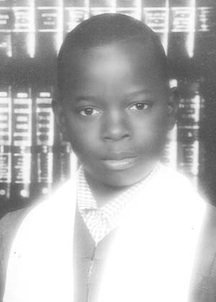 James "Suckie" Cordero Zachary Farrington
unknown - unknown
Funeral service for
James Cordero Zachary "Suckie" Farrington, 18
a resident of Milton Street, will be held at Chapel on the Hill, Tonique Williams Darling Highway, on Saturday 29th March, 2014 at 1:00 p.m. Officiating will be Pastor Genius Wells, assisted by Pastor Nathan Wells. Interment follows in Old Trail Cemetery, Old Trail Road.
Cherish memories will forever linger in the hearts of his mother: Maelinda Dolce; father: James farrington; grandmothers:Loretta Johnson & Yolanda Centus; grandfathers: James McPhee & Sacrise Dolce (deceased); sister: Alexis Taylor; brother: Frankie Lightbourne; aunts: Shantel Cooper, Nicola Farrington, Charlene, Janet, Emily & Narissa Dolce, Manishka Rollins, Elise Nelson, Anastashia Thurston, Theresa & Kesia Ward, Latoya & Abby Mackey; uncles: Marcel, Harry, Joseph & Deangelo Dolce, Ricardo & Wellington thurston, Randy, Ashton & PC Jermine Mackey, Kevin Cooper, Zachary Simms & Walter Johnson; grandaunts: Pursilla Dawkins, Brendalee McKenzie, Diana Gardiner, Paulette Mackey, Louise, Gracie McPhee & Jane Rolle; granduncles: Carlton McKenzie, Vincent Ferguson, Carl Thurston, Charles Mackey & Brian Lewis; cousins: Krishanda Lewis of the Royal Bahamas Defence Force, DeAndre Lewis, Sherran, Eugene, Randon, Latario & Jensen Mackey, LaToya & Jamaal, Bethel, Eldon, Dakota, Chanthorn, Tarus, Jeffernique, Randonya, Dolanique, Sheron, Cippy, Ben, Benjalina, Daniel, Darren, Bravado, Angelo, Shelia, Paula Hanna, Crystal, Angel, Shelindria & Shantankia Goodman, Alexia, Nadia, Dejah, Kendia, Michael, Jeffery, Shantel, Vonya Robinson, Ms Barbara Storr Rolle, Ieshia, Jerome, Terrence, Deangelo Prosper, Regine, Sahari & David Loumia, Chanel, Charlize, Nacardo, Waden, Kendrick, Bethany, Ricardra, Galise, Jasmine, Maxine, Naya, Nayla, Rashad, Janee, Nateisha, Craneisha, Brittany, Anastashia, Tina, Kevin, Vincent, Decan, D.J., Zariah & Anthon, Marcello Farrington; other relatives & friends: Tyrone Smith, Ashley, Leah, Tuffy, Precious, Minnie, Pepper, Lashan, Nana, Lips, Pablo & family, Flutes, Clarkey, Lil Man, Bubby, Sleepy, Shad, Cupboard, Tones, Ridge, Meko, don, Heads, Bill Carson, Chrissy, Stephon, Diana, Carol, Foots, Chester, Pit, Monkey, Smokes, Jay, Shorty, Vado, Robby, Bill, Vadis, Prince, Ty, Baby, Racoon, Carl, Shaw, Hilda, Cola, Johnon, Remy & "Lil D", Stafford, Russty, Jean, Kimberly & family, Remae & family, Franky Lightbourne & family, the Demeritte's family, Ms. Dorothy & family, Marina & family, Josie & Judy Ferguson, Lagosha Morley, Shilo, the Brougham Street family, the Milton Street family, Renee, Chrispen, Jordan & Mr. Wendell, the Deveaux Street family, the Taylor family, Teddy & family, the Fowler family, Diana & family, the Bailey family, the Thurston family & others too numerous to mention.
Friends may pay their last respects at Demeritte's Funeral Home, Market Street, from 10-6:00 p.m. on Friday & on Saturday from 9-11:00 a.m. & at the church from 12:00 noon until service time.