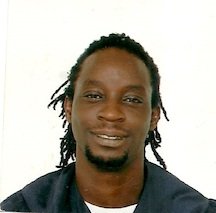 Tavares Jaral Miller
unknown - unknown
Funeral Service for Tavares Jaral Miller age 30 of St. James Road will be held on Saturday March 29, 2014 at Pilgrim Baptist Temple, St. James Road. Officiating will be Pastor Leroy Major assisted by Other Ministers. Interment will follow in the Old Trail Cemetery.
He is survived by his wife, Angeline Miller; his two sons, Jadon and Triston; his mother Thomasina Bowe; his adopted mother, Flossie Bowe; stepfather, Bathalow Menedez; his brother, Giovanni Menedez; two sisters, Janaia Miller and Brijida Menedez; six aunts, Viola, Annamae, Brendalee, Mayfrim, Jasha and Mitzy Papageorge; four uncles, Captain Eddison Bowe, Andrew Miller, Urick Brooks and Ran Frazier; six grandaunts, Loretta McKenzie, Millie Hunt, Paula Nairn, Sylvia Sands, Carol Young and Eula Munnings; one granduncle, Harry Papgeorge; nieces and nephews including: Kumona Miller, Javen, Tyrese and Romelo; and a host of other relatives and friends including: Kishia, Denisha, Demetrio, Demetrius Jr., Donna Brown, Maurice III, Anthony Brown, Eddison Jr., Deneko, Thomas, Kareem, Kent, Marco, leo, Romel, Dwayne Newton, CPL 2179 Jermaine Stubbs, Lordrick, Tony, Floyd, Shavargo, Shavonne, Jamal, Tamar, Tavaris, Stephen, Verdant, Kenny, Shaddy, Kevin, Dwight, Bertram, Vernal, Althea Knowles, Glenda Scott, Marion Davis, Kevin and Janice, Zante Bain, Makia, Deniqua, Keisha, Angel, Kiffany, Esther, Patrice, Debbie, Denise, Cherlise, Shenique, Ketia, Tia, Geraldine Fisher, Elizabeth Rolle, Howard, John, Anthony Bowe, Raquel, Farrah, Tameka, Tanya, Leon, Indioma, Niki, Nana, Lanquia, Gwen Ferguson, Judymae, Stephanie, Beverly, Jacques, Lethesia, Lucyann, Alvin, Carey, Gio, Vaughn Carey, Gio, Keno Kelly, Allie, Nardo, Geico, Gerald, General, Bucker, Hover, Mumba Lunn, Henry, Fritz, Saddam, Windom, Tino, Owen, Cisco, Dwayne, Ray, Millon. Banton, Alfred Bastian, Handman, Albran, Trick, Tom, Bobo, Greg, Crow, Meko, Rider, Cop, Guerland, Baby, Brenda, Ms. Lyn, Julian, the St. James Road, Balls Alley and Kemp Road Communities.
Viewing will be held in the Legacy Suite of Vaughn O. Jones Memorial Center, Mt. Royal Ave and Talbot Street of Friday from 10:00 am to 6:00 pm and on Saturday at the Church from 10:00 am to service time.