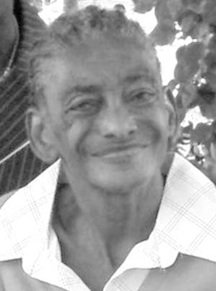 Faith Adlena Levarity
unknown - unknown
Funeral Service for Faith Adlena Levarity, age 74 of Coral Lakes and formerly of Bailey Town, Bimini will be held on Saturday at 10:30 a.m. at Holy Name Catholic Church, Bailey Town, Bimini. Officiating will be Fr. Simeon Roberts assisted by other Clergy of The Archdiocese. Interment will follow in the Catholic Cemetery.
She is survived by her: Brothers: Alexander, & Augustine "Gus" Roberts, Fr Simeon Roberts, Micah, Stephen, Van and Harcourt Roberts; Sister: Magdalene Murphy; Brothers-in-law: Gently "Ray" Murphy and Freddie Rolle; Sisters-in-law: Verona, Maedon, Renee and Theresa Roberts; Aunts: Willamae Sawyer and Rowena Levarity; Uncles: Austin Roberts & Rueben Roberts; Nieces: Geraldine Pyfrom, Sandra Basden, Teresita Sergeant, Christa Rolle, Corttrice Robinson, Alexandria Bowe, Letita Moss, Lydia Gibson, Zinnia Rolle, Barbara Pinder, Augustina Brown, Kerina Roberts, Michelle Pykins, Niquira Roberts, Avery Adams, Stefana, Vanessa and Shavania Roberts, Theresa Charlton, Elodie and Helena Roberts, Jennamae Rolle and Dominique Roberts; Nephews: Jeff Charlton, Richard Hepburn, Quinton Ellis, Lorrick, Premo, Steven and Prince Roberts, Freddie Rolle Jr., Henderson Rolle, Ivan, Micah Jr., Zack, Stevon, Tiko and Stephano Roberts, Adrian Pyfrom, Michael Basden, Stephen Sergeant, Densil Rolle, Alpheus Robinson, Geodfrey Bowe, Roscoe Gibson, Ishmael Pinder, Santino Brown, Lamont Pykins, and Nathaniel Adams; Numerous Grand and Great Grand Nieces and Nephews; God Children: Elmore Rolle and Ellon Pinder; and a host of other Relatives and Friends including: The descendants of Willamae Sawyer, Elsie Rolle, Doris Lewis; Ella Murphy, Jasmine Brown, Bridgette Levarity, Avis Eneas; Alferd Levarity Jr. and Sidney Levarity; Eltha Bannister, Beatrice Thompson, Emerald Moore, Ethlyn Johnson, Elmeta, Lionel and Theora Rolle; Agatha Bowe & Family, Norman, Howard & Oswald Archer & Families, Veronica Gibbs & Family, Christine Fountain & Family, Ann Butler-Clarke, Joe, Willie & Jabo Butler & Families, Alonza Butler Sr. & Family, Billy Butler Sr.& Family, Lenny Butler & Family, Penny & Carmille Butler & Family, Ivy Brown & Family, Eugene "Larry" Smith & Family, Faye, George & Marcelle Smith & Families, Renee Robins & Family, Carol Gomez & Family; The Entire Levarity, Roberts, Butler, Francis, Smith, Brady, Brennen, Goodings, Graham, Woods & Murphy Families; The late Inez Stuart; Children of the late Verna Butler-Duncombe; The Members of Zion Yamacraw Baptist Church; The Parishioners of Holy Name & St. Cecelia Catholic Churches; The Benedictine Sisters and The Entire Catholic Church Family and The Entire Community of Bimini.
Friends may pay their last respects at East Sunrise Mortuary, Rosetta Street, Palmdale from 1 p.m. to 5 p.m. on Thursday and again on Friday from 9:30 a.m. to 11 a.m. and at the Church from 4 p.m. on Friday until service time on Saturday.