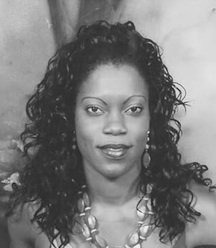 Sheneka Nicola Leadon
unknown - unknown
Funeral Service for the late Sheneka Nicola Leadon age 34 years of Malcolm Road and formerly of Central Andros, will be held on Saturday October 25 2014 at St. Bertholonew's Anglican Church, Berhring Point Andros. Officiating will be Rev'd Fr Don L. Haynes assisted by other ministers. Interment will follow in The Pearl View Cemetery, Berhring Point, Andros the Bahamas.
Left to cherish fond memories are: Her sons: Miguel and Mykal Munroe; Daughter: Shantell Hinsey Mother: Curlain Braynen Grand-mother: Agnes Leadon; Sisters: Sharon Coakley, Gertrude Butler, Paulette Bullard, Pauline Johnson, Juliet Newbold, Pandora, Samantha Coakley-Sawyer, Latisha and Lanisha Leadon and MonekRahming;Brothers: Alvin Coakley, Retired Petty Officer Lynden, Brian, Rupert Jr., Shawn and Dr. Rondell Leadon and PC 3375 SantienoCoakleyBrothers-in-law: Sidney Butler, Hollis Bullard, Erskin Johnson, Danny Newbold and Romano Sawyer; Sisters-in-law: Daisy Coakley, Paulene and Tamica Leadon; Step-mother Shirley Leadon Nieces and Nephews including: Shawn (Teedra), Shawnell Hinsey, Ashley, Aasia, Aalyiah, Alberneka,Audreyanna, Terrell, Crystal, Urshula,Sidineka, Ashton, Aikman, Clearance, Alston,Danneka, Danny Jr., Julio, Kianna, Alvonya&DavonyaCoakley, Lyndiece, Lashanda, Samantha, Shawnette, Brittney, Brian Jr., Rupert III, Nickell, Kenya, Shawntavia and Lakhena; grandnieces and nephews: Shawn Jr., Serenity, Trinity, Mario Jr., and Shanarie; Aunts and Uncles including: Ismae Braynen, Irish Ritchie (Robert), Malvinia Bell, MarinettHanison, Carnetta Munroe, Lindsay Louis (Stg. 80 Kevin), Lindamae Hanna (Stg. 1096 Derick), Rev. Melrose (Isaac), Sgt. Charmaine Leadon; Adolphus (Scherrell), Nelson (Edna), Leonard, Cpl 1365 Richard (Karen), Patrick, Whitney (Timberlin), Christopher & Kevin Leadon, Dr. David Braynen Sr.(Geisha), Wellington (Celma), Maxwell (Clementina), Beecham Sr. (Antoinette), Albert Sr. (Nae), Henzel (Corene), Edmond (Rosemary) & John (Jennifer) Braynen, Jane Newry, LueGrandaunts: Verlene Braynen &Zilpha Mackey, Rozelda WoodsideGranduncles: Peter Mackey & Nelson WoodsideCousins including: Vanessa, Cleo, Sheree, Terrence, Glenroy, Theresa Hall, Liz & siblings, Metty& siblings, Beecham Jr.(Latasha) , Binoy, Brandon & Blaine, Judith, Jasmine, Alvarez, Juanita & siblings, Leroy Bell & siblings, Nathaniel Braynen & siblings, Paulette & siblings, Pastor David Jr. & siblings, Nakita& siblings, Prescola& siblings, Jerome & siblings; Numerous relatives and friends including: Presley Reckley,Cedric Munroe, Jonathan Seymour, Gwendolyn Carey, Laforina Rolle, Ieisha Bowe, Melissa Mackey, Laurie Hinsey, Lavette Saunders, Arlene Wilson, NakiaHield, Urshula,Convell McKenzie & Family , PetronaCoakley& Family, Darnell Fowler & Family, Leroy Hanna & Family, Wenzel Hanna & Family, Bishop Raymond Mackey & Family, Flossimae Bell & Family, Janet Coakley& Family, Mizpah Braynen & Family, Sidney Neymour & Family, Magnolia Neymour & family, Anna Neymour & Family, VanriaCoakley& Family, Charlie Neymour & Family, Harold Braynen & Family, Gregory Knowles & Family, Ordell Neely & Family, Floyd Newbold & Family, Glovenia Neymour & family, Andy & Sharon Smith & Family, Roscoe Thompson & Family, Geneva Braynen & Family, Henry Bain & Family, Bradley & Evelyn Braynen & Family, Joanne Mackey & Family, Susan Neymour & Family, Theresa Minnis& Family, Olga Seymour & Family, Leoma Rolle & Family, Bishop Ellis Farrington & Family, Pastor Bruce Farrington & Family, Pastor Harold Mackey & Family, Braynen, Woodside, Mackey, Bain, Hanna, Thompson, Neymour, Smith, Coakley, Hinsey, Newbold, McKenzie, and Canter families;the Hard Rock Café staff; the entire Central Andros High School class of 1998, PMH staff especially the Oncology Clinic and Female Medical Ward 1, The Cancer Society of the Bahamas, The entire Andros Island BoneFishing Club staff, Central Andros Communities especially Behring Point and Cargill Creek, all international friends, other relatives and friends too numerous to mention.
The Family of the late Sheneka Leadon will receive friends on Friday from 2:00p.m. until service time.