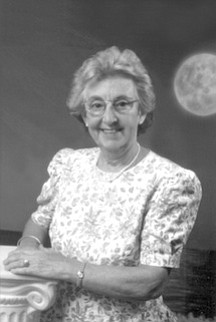 Beryl Jasper
unknown - unknown
Memorial Service for Beryl Jasper, age 81 years, of Imperial Park, formerly of Liverpool, UK, will be held on Friday October 31, 2014, at 10:00a.m. at St. Matthew's Anglican Church, Shirley and Church Streets. Officiating will be Canon Crosley Walkine, assisted by Fr. Lynden Douglas.
She is survived by her cousins: Patricia and Fiona Watson; friend: Donald Saunders;  godchildren: Damian Ferguson and Krystel Brown; close friends: Reginald and Dulcita Ferguson, Carl and Yvonne Rolle; close associates: Dr. John Rodgers, Dr. Cyril Vanderpool, Dr. Kay Bain, Dr. Norman Gay, Dr. Basil Sands, Gilbert Ward, Margaret Albury, Oswald Moore, Bishop Laish Z. Boyd, the staff of RBC Royal Bank of Canada, Bahamas Vision Centre, the Dental Centre, the Bahamas Volleyball Federation, the Bahamas Olympic Association and a host of other friends and associates.
In lieu of flowers, donations may be made to the Bahamas Humane Society, Chippingham, PO Box N-242, Nassau Bahamas or the Cancer Caring Centre, East Terrace Centreville, PO Box SS-6539, Nassau Bahamas.
There will be no viewing.
Funeral arrangements entrusted to Butlers' Funeral Homes & Crematorium, Ernest and York Streets.