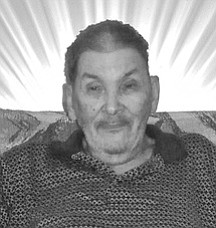 Errol Hosea Cartwright
unknown - unknown
Funeral Service for Errol Hosea Cartwright, age 85, of Cartwright's, Long Island will be held on Saturday November 1st 2014 at 11:00 am at St. John's Anglican Church, Buckley's, Long Island. Officiating will be Canon Harry Ward. Interment will follow in the Church's Cemetery, Buckley's, Long Island.
He is survived by his Wife: Pearl Cartwright; Daughters: Prudence, Hermia and Mary Cartwright; Son: Pedro Cartwright; Granddaughters: Ambria Taylor and Paige Ferguson; Grandsons: Adam Higgs and Kayde Ferguson; Great-granddaughter: Ashanti Pratt; Great-grandson: Devante Pratt; Sisters: Madeline Farrington and Ethelyn Knowles; Sisters-in-law: Geneva, Ivy, Ovina and Ella Cartwright, Rosie and Vernice Knowles and Predensa Haley; Brothers-in-law: Urban, Samuel and John Knowles and Henry Haley; Nieces: Jacquelyn, Sheila, La-Sandra, Beverly, Darlene and Salandra Knowles, Kathleen, Gail, Tina, Rosemary and Cecelia Cartwright, Michelle Smith, Joan Pinder, Ruth Sumner, Rose Bethel, Eleze Scavella, Joyce Wells, Helen Villi, Mona and Deon Cartwright, Arlene and Herdessa Knowles, Patrice Smith, Karen Betschart, Susie Lockhart, Samantha Pratt, Vanessa Haley-Benjamin, Heather Taylor, Brooke (Kristen) Pratt; Nephews: Paul, Lowren, Monzell, Andrew and Colin Cartwright, Christopher and Mark Farrington, Peter Strachan, Larry, Leo, Nolvin, Nevin, Jason, Derek, Chris, Clyde, Keith, Gareth, Brian, Jason, Ashward and Ashland Knowles, Elvis, Neil, Ryan and Eddie Cartwright and Henrico and Hendrew Haley. Numerous other relatives and friends including: Vincent Ferguson, Patrick (Nat) Taylor, Percy Rolle, Clarence Higgs, Thelma Burrows, John Wells, Lacton, Beryl, Thalburgh (T.C.), Eva, Ermie, Lorene, Augusta, Oswald, Emery, Sandra, Frederica, Shan, Monette and Crystal Cartwright, Julie and Clare Farrington, Barbara Strachan, Denise, Lorna, Michelle, Jennifer, Renoula, Judith, Lydia, Brittany and Latoya Knowles, Sheena, Kera and Wanda Cartwright, Jerome, George, Elijah, Joseph (Jerry) and Herbert Knowles, Reggie Smith, Bobby, Brian, Philip, Raymond and Mark Cartwright, William Taylor, Leroy Sumner, Allan Scavella, Vincent Lockhart, Theron Pratt, Michael Wells, Widmer Villi, Ray Smith, Leo Betschart, Allan Benjamin, Jeriad Taylor, Anthon Pratt, the Cartwrights, the Knowles', the Wells', Hunts, Turnquests, Burrows, Taylors, Majors, Algreens, Neillys and Fergusons Families, Dr. Carter and Staff of Deadman's Cay Health Centre, Canon Harry Ward, Fr. Ernest Pratt and Fr. Jonathan Archer.
Viewing will held at the Church in Buckley's on Friday from 5p.m. until service time Saturday.
Arrangements by Vaughn O. Jones Memorial Centre, Mt. Royal Ave. & Talbot St., New Providence.