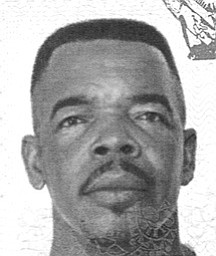 Rodney "L.B.F." Atwill Miller
unknown - unknown
Funeral Service for the late Rodney Atwill Miller affectionately called "L.B.F." age 57 years of Pleasant Harbour, and formerly of Miller's Hill, Andros will be held on Sunday, November 2nd, 2014 at 11:00 a.m. at The New Mt. Pisgah Trinity Baptist Church, Conch Sound, Andros. Officiating will be Rev. Basil Strachan. Interment will follow in The Miller's Private Cemetery, Conch Sound, Andros.
Precious memories will forever linger in the hearts of his one (1) daughter: Kendra Rolle, two (2) sisters: Judith Miller & Louise Robinson of Kendal-Florida, three brothers: Emmith, Bradley & Deacon Whitney Miller, one (1) grandson: Kyle, one (1) granddaughter: Shalisa, 16 nieces: Sherell Leadon, Lovan Christie, Maralyn Adderley, Vashenell Hill, Mablene & Joycelyn Bowleg, Janice & Bernadette Gibson, Edna Myers, Claudia Rivera, Nolette Ferguson, Shonique, Marva, Latora, Dorese & Carol Miller, 14 nephews: Perry, Dave, Alberto, Bruno, Lee, Laconan, William, Ramon & Brad Miller, Harazona, Charlie & Bradley Bowleg & Jesus Rivera, numerous grandnieces and nephews, (3) sisters-in-law: Jessica & Margaret Miller, (2) bothers-in-law: Charles Bowleg & Jamel Robinson, god-daughters: Necree Rolle, Troynell, Dooly, Paris; godson: Tarue Miller & a host of other relatives and friends including: Rev. Basil Strachan & the Mt. Pisgah Family, Rev. Minerva Pratt & The Church of God of Prophecy Family, Minister Charles, Eric, Doral, Dereck, Dennis, Wellington, Vince & Mae Miller & Family, Gertrude Pedican & Family, Members of The Harmony Bells, Lee J. Knoll, Advilda Evans & Family, Henrietta Rolle & Family, Erma Colebrooke & Family, Allan Wallace & Family, Nelson Scott, Steve Haman, Walkes Family, Rahming Family, Diane Knoll, Sandra Fowler & Family, Annamae Woodside, Ellie & Marie of Holland, Mark & Renea Gattia, friends of A.U.T.E.C., guests of Knoll's Landing Bonefish Lodge, staff of the Nicoll's Town Public Clinic, Nicoll's Town Police Department & the entire community of North Andros and others too numerous to mention.
Viewing will be held in the Halcyon Suite at Restview Memorial Mortuary & Crematorium Ltd, Robinson and Soldier Roads on Friday at 10:00am until 6:00pm and again at The New Pisgah Trinity Baptist Church on Saturday at 6:00pm until service time on Sunday.