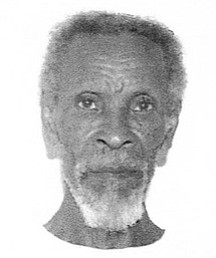 SIDNEY "BLANKS, DONDI" EMULUS LOCKHART
unknown - unknown
Funeral Service for the late SIDNEY EMULUS "BLANKS", "DONDI" LOCKHART age 89 of Murphy Town, Abaco will be held on Friday October 31st, 2014 at Grants Town Seventh Day Adventists Church, Wellington Street at 11:00am. Officiating will be Pastor Michael Toote assisted by Pastor Brennen and Pastor Leanado Rahming. Cremation will follow.
His precious memories will forever linger in the hearts of his Daughters: Angie, Sharon, Camille & Sonia Lockhart, Laverne Johnson; Sons: Ricardo & Wentworth Lockhart; Son-In-Law: Neville Johnson; Grand Children: Madrica Wilson, Antwan, Jeremy & Ruth Johnson, Aretha, Laverne, Desmond, Denzel, Deangelo, Ashanti, Shantel & Vanessa Lockhart, Thackerey Delancy, Labosky Burrows; Grandson-in Law: Trevor Wilson; Brother: Warren Lockhart of Miami Florida; Sister: Mercelita Neilly; Brother-in Law: Calvin Neilly, Sr.; Sister-in Law: Winifred Lockhart, O'Neal Lockhart of Miami Florida; Nephews: Wycliff Albury, Michael, Harrison, Kenneth, Elkenny, William, Ellery, Dr. H. Freeman, Trevor, Thor, Cardie, Toby and JoJo Lockhart, Mark, Art, Stephen, Patrick and Al Francis, Anthony & Calvin Neilly, Jr.; Nieces: Sheila Strachan, Marina Fernandez, Ruthann Munroe, Sheena Pinder, Valerie Johnson, Lynette Barr, Windy Shouldice, Sabrina Woods, Marie Collie, Esther Francis, Theresa Burrows, Georgette Francis, Robyn, Holly and Sandi Lockhart; Special Friends & Neighbors: Val & Jacoby Dean of Murphy Town, Abaco, Deborah Stuart & Family, Carl & Lucy Davis, the entire Ragged Island Community; Special thanks to: Dr. Swarna, Insp. Murphy of the Marsh Harbour Police Department, the Department of Social Services in Marsh Harbour, the Marsh Harbour Government Clinic and Pastors and members of the Grants Town Seventh Day Adventist Church and a host of other relatives and friends too numerous to mention.
Viewing will be held in the Irenic Suite at Restview Memorial Mortuary & Crematorium Ltd, Robinson and Soldier Roads on Thursday (TODAY) October 30th from 10:00am to 6:00pm and at the church on Friday from 9:30am until service time.