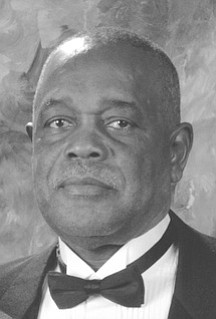 UKUL "CAP, PULKA, UNCLE UKUL" McKENZIE
unknown - unknown
Funeral Service for the late UKUL "CAP", "PULKA", "UNCLE UKUL" McKENZIE age 74 of Yamacraw Beach Estates, San Salvador Square will be held on Saturday November 1st, 2014 at Kemp Road Ministries, Kemp Road at 10:00am. Officiating will be Rev. Dr. Ivan Ford Butler, Jr. assisted by other Ministers of The Gospel. Interment will follow at Woodlawn Gardens, Solider Road.
Left to cherish his wonderful memories are his Wife: Iona McKenzie; Children and their Spouses: Leslie & Lowaine McKenzie, Nadane & Colin Saunders, Ricardo McKenzie, Derek McKenzie, Debra McKenzie, Dennis McKenzie & Kendra Taylor, Natasha & Anthony Moree, Nyoka McKenzie, Shamara & Robert Turnquest, Siran McKenzie, Lincoln & Sadaka McKenzie, Dianna & Jermaine Sands; Grand Children: Brandon & Justin Saunders, Raquel & Rickera McKenzie, Deanndra, Nieshar & Alexis McKenzie, J'Maire Sands, Edan McKenzie, Devin, Daryan, Zaria & Daylan McKenzie, Christopher & Chrystyn Moree and Skylar Turnquest; Great-Grand Children: T'aje & D'Mario Ingraham, Rasheed Rolle Jr.; Siblings and their Spouses: Laurie & William Taylor, Dorothy Taylor & Ithiel Taylor Sr., Ruthmae & Lenix Rolle, Eleanor McKenzie, Beryl Morris, Carolyn McKenzie, Christine & Felix Saunders, Marguerite & Lester Turnquest and Lynda McKenzie. Adopted Sister: Rosalie Wright; Sisters-in-Law: Ethel & Audley Minus, Eva Lloyd, Sheila Johnson, Deborah Knowles, Raquel Swann; Brother-in-Law and Spouse: Robin and Bridgette Lloyd; Numerous Nephews and Nieces and their Spouses: Candida, Dwight, Antonio Lloyd, Amiel & Felicia Minus, DeMario & Charisse Minus, Eureka Brown, Dwayne Lloyd, Shannon & Shervin Gay, Shirkara, Julian, Sheldon & Nicolette Johnson, Cherez Beneby, Robin Jr., Theron, Deniro & Taisha Lloyd, Philippa, Teinille & Philicia Knowles, Kendrel & Vincent, LaShawn & LaShante Rolle, Keiarj McKenzie, Shazad Ferguson, Rochelle, Raphieal & Shavonne Newbold Shazaro, Maura, Shanairj Wallace, Roger & Noelle Turnquest Kevin & Bonnie McKenzie, Kelsey, Cassandra, Kulem, Sherene & Sherese McKenzie, Chrisanta and Kirk Smith, Santereque & Venque Bain, Maria & Fritzi Ariza, Terry, Michael & Thelma Taylor, Ithiel Jr. & Stacy Taylor, Philip, Marvin, Jason, Lenix Jr. & Melbert Rolle, Khalilah & Katora Sands, Lionel & Ann Bain, Joycelyn McKenzie, Shakera & Shazaray Saunders; Relatives and Friends: Marina, Dotleen, Levorn, Leslie, Freeman, Randolph, Rudolph, Marvin, John, Marjorie, Bessie, Jennifer, Patrice, Deaconess Enamae Wright & Family, Wakely Clarke & Family, Shirley & Iva Clarke, LeDoris Lloyd & Family, Annie Lloyd & Family, Michelle Cartwright & Family, Natalie Ramsey & Family, Deanne Wallace-Whitfield & Family, Basil Smith, Craig Knowles & Family, Winnie Barnett & Family, The Entire Barraterre Community, Reverend Dr. Ivan Ford & Dr. Joanne Butler and the Kemp Road Ministries International Family, The One & Only Ocean Club Family, Oncology Department PMH, Dr. Theodore Turnquest–Oncology Consultants; Other Friends & Relatives too numerous to mention
Viewing will be held in the Perpetual Suite at Restview Memorial Mortuary & Crematorium Ltd, Robinson and Soldier Roads on Friday October 31st from 10:00am to 6:00pm and at the church on Saturday from 8:30am until service time.