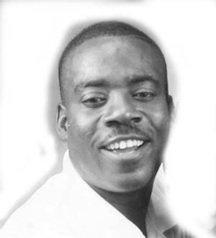 Demroy "BINGY" Bain
unknown - unknown
Funeral Service for Demroy "BINGY" Bain Age 47 years will be held on Saturday September 27, 2014 at 11:00 a.m. at Cousin McPhee Cathedral, Carmichael Rd. Officiating will be Rev. Dr. Ranford Patterson assisted by other Minister. Interment will follow in the Southern Cemetery, Cowpen and Spikenard Road.
He is survived by his parents Thelma Brooks and Stafford Bain, two sons, Demroy Jr. and Theo; two Granddaughters, brothers, Patrick Pyfrom, Dennis, Marcus, John, Bradley, Keno, and Vado Bain; sisters, Maxine Deleveaux, Glenda Bethel, Sharon Smith, Arlene Hall, Albertha, Marilyn, Nitramae, Katrice, Staphenique, and Stacia Bain, Lydia McDonald and Barbaramae Smith; aunts, Doris Brown, Rena Wilson, Sheila Brooks, Nelly Brooks, Velva Brooks, uncles, Claudy Brooks, Elvin Brooks, Oswald Gardiner; nieces, Vanisha, Dashinique Susie, Thea, Travette, Travetha, Dejeau, Felia, Patavia Shonoya, Kishanta, Zekeya, Eben, Arleigha.Paulette, Tasha, Monique, Shanice, Jacara, Fiona, Reggia, and Shacoya; nephews, Rondell, Arnold, Gladstone, Andrew Vanrico, Denear, Nevaldo, Kenwood, Patrico, Tyreke, Landon, Manassah Jr., Boenanza Jr, Shemar, Gerrad, Jared, Ashford, Jamel, Ra-Don, O'Neil, and Antonio; brothers-in-law, Ezekiel Hall, Michael Bethel, Mannasah Smith, Paul Bain and Joseph McDonald;
sisters-in-law, Tanisha Pyfrom, Sandra Bain and Venice Bain; and other relatives and friends including:Laura Ferguson, Trevor Collie, Ned Brooks, Deborah Brooks, Cleo Collie, Kevin Cartwright, Freeman Brown, Myrtle, Khadafy Burrows, Leroy Joseph, Perry Charlton, Rev Ranford Patterson, The Members of Cousin McPhee Cathedral, and the entire Community of Abrahams's Bay Mayaguana.
Viewing will be held in the Legacy Suite of Vaughn O. Jones Memorial Center, Mt. Royal Ave. and Talbot Street on Friday from 10:00 a.m. to 6:00 p.m. and at the Church on Saturday from 10:00 a.m. to service time.