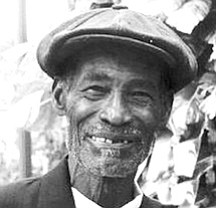 EUTHAL GREEN
unknown - unknown
Funeral Service for Rev'd EUTHAL GREEN, J.P., MBE, age 85 years, a resident of The Bluff, South, Andros will be held on Saturday May 30th 2015, 10:30 a.m., at Calvary Way Baptist Church, The Bluff, South, Andros. Officiating will be Rev. Timothy Stewart assisted by other ministers of the gospel. Interment will be made in St. Andrews Cemetery, High Rock, South, Andros.
He was predeceased by his parents: Prince Alfred and Mildred Green; Grandchildren: Avery Smith, Vidol Rolle and Jacinda Colebrook "Cindy"; Siblings: Rowena Rolle "Titta", Lemuel Green, Vera Jarvis, Alfred Green and Lealin Ferguson
Left to cherish his members are his wife: Miriam Green; Sons: Samuel, Euthal Jr., Joel, Ernest, Prince, Craver; Daughters: Rosemae, Cherene, Brendarine, Susie, Miriam, Thelecia, Velma, Lorna; Daughter-in-laws: Coreen, Tasha, Tracie; Son-in-laws: Dwayne, Patrick; Grandchildren: Nerissa, Miranda, Zamora, Latoya & Richardson, Claudine, Jamico, Kristelle, Kaylan, Kyle, Tsega, Precious, Mia, Ashley, Conrad & Trisha, Gavin, Heather, Kirjath & Shandia, Inga, Bretton, Ettamae, Tameka, Crispin, Tevin, Errin, Aimee, Evhan, Shenique, Sheremer, Alderine, Kimiley, Natika, Jonathan, D'maria, Malea, Diez, Vinzo, Jamel, Immer, Hylanda, Chitia, Simone, Tristan, Shade, Craver Jr., Shavonne, Joshua, Daniel, Micah, Patricka; Great Grandchildren: Julian, Jonathan, Jordache, Rashaun, Ariel, April, Sherell, Tavaris Jr, Alex, Stephon, Ishanique, Alexandia, Sariah, Kayleiaj, Aleah, Khalik, Khiah, Amalli, Naquia, Ta'nage, Taliyah, T'neesha, Jamia, Jamazie, Taerah; Great-great grandchild: Kaylah; Sisters: Mildred Rahming, Annie Colebrook, Glendina Green, Bloneva Flowers; Brothers: Felton and Ezekiel Green; Sister-in-laws: Dorcas Green, Inez and Luella Rolle; Brother-in-law: Antneil Colebrook; Aunts: Ida Miller and Mythlene Burrows; Numerous Nieces, Nephews, grand-nieces and nephews including but not limited to: Bishop Theophilus and Evangelist Blooming Neely, Glenwood and Willimae Neely, Lofton and Francita Neely Pressiemae Rolle, Vernal, Dorothy, Mitchell, Joshua Taylor, Anthony Green, Doris, Lucy, Marjorie, Delphine, Stephanie, Sandra, Ali, Jenny, Brendalee, Fredereka, Phillip, Vincent, Elvin, Arnold, Ermalee, Beverly, Margurete, Mariquetta, Lorrainne, Ava, Maryann, Carmetta, Curlene, Hubert, Jack, Larry, Otis Willie, Dwayne, Paula, Bernadine, Torrietta, Stephen, Carla, Verinique, Lerissa, Cyrus, Karen, Uriah, Edith, Harrison, Kevin, Alice, Olivia, Patrice, Bonnie, Cleopatra, Suey, Rosie, Allistair, Solomon, Bruce, Wayne, James, Forson, Kareem, Ricardo, Abigaile, Louise Smith, Jennymae Neely, Magnola, Ezrene, Beryl, Mabel, Clyde, Alton, Litfield, Sandra, Luther, Stephen, Velma, Alice, Ivy, Madeline, Collester, Winfield, Sybil, Ruth, Jerry, Alpheus, Caleb, Joshua, Eneas, Steve, Veona, Frank, Leotha, Florcetta, Dennis, Andrew, Jenkins, Birdie, Helen, Doris, Maurene Cleveland, Princess, Andrew, Peter, Stanford, Herman.
Other relatives and friends: Eddie Smith, Lamont Nesbit, The Family of Calvary Way Baptist Church, The Family of Friendship Baptist Church, The Bethel Baptist Association Family, The South Andros Christian Council Family, The family of Assembly House of Prayer, The Family of South Andros Christian Centre, the Family of Nazarene Baptist Church, The Family of Gospel Lighthouse Fellowship, The entire family of the Bluff, The Ferguson Family, The Gibson Family, the Johnson Family, The Rolle Family, The Lewis family, the Smith family, The Rahming Family, the Mckinney Family, The Green & Moxey families of Mangrove Cay, The staff of the Miriam Green Clinic, The family of the Captain Moxey, and The entire Community of South, Andros
Relatives and friends may pay their respects at the Society Hall in the Bluff, South, Andros on Friday from 12:00 noon to 6:00p.m and at the church on Saturday from 9:00a.m until service time.