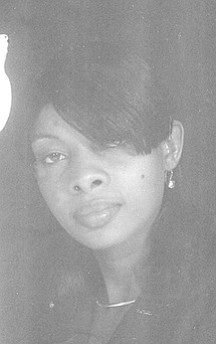 Redensia Marguerita Farrington
unknown - unknown
Funeral service for Redensia Marguerita Farrington, 44 yrs., a resident of Summer Haven, will be held at Church of God Temple, Coconut Grove Ave & Bishop K.D. Josey Way, on Saturday 28th November, 2015 at 11:00 a.m.  Officiating will be Bishop Lindo Wallace Sr., assisted by other Associate Ministers.  Interment follows in Southern Cemetery, Cowpen & Spikenard Roads.
Left to cherish her memories are her Mother: Jocelyn Farrington; Husband: Kevin Turnquest Sr.; Sons: Johnathan Heart and Kevin Turnquest Jr.; Sister: Shirley Marshall, Deborah Charles, Naomi Hawkins, Rose Williams and Dorcas Stubbs; Brothers: Jacob, Esau, Michael, Philip and Andrew Farrington; Aunts: Rebecca Davidson, Hazel Leandon, Edith Forbes, Rev. Sarah Ferguson, Elias Ferguson and Eloise Crawley of Savannah, Georgia; Uncles: Rev. Elais Ferguson, Charles Dersette, Milton Crawley of Savannah, Georgia and Daniel Leadon; Sisters in-law: Freda, Ineas, Debrah, Joycelyn, and Kell Farrington; Brothers in-law: Ricardo Marshall, Gabriel Charles, Barrington Hawkins, Roger Williams and Philip Stubbs; Nieces: Barbara, Kendra, Upendra, Lakeisha, Syntesh, Indera, Angel, Michaela, Mariah, Phillippa, Tracey, Crystal, Zelma, Peaches and Samantha; Nephews: Clint, Kendrick, Kevin, Kenton, Tevin, Kentin Charles, Kharson, Michael Jr., Cyril Jr., Philip Jr., Tyron, Neko, George, Taft, Bernard, John, Anton, and Nathaniel; Grandnieces: Clinteria, Clintique, Calesia, Reanna, Kayvia, and Kamya; Grandnephews: Clint Jr., Brent Jr., and Kenvardo, and Christian; Nephews in-law: Brent Dorsett Sr., Carl Strachan and Issac Johnson; Special friend: Alistair Smith; Cousins, Godchildren, and other relatives and friends including: The Sands Family, the Josey Family, Bishop Dr. Lindo Wallace and Mother Olga Wallace and Family, the Evans Family, Fresh Fire Kingdom Ministries family, Church of God Temple family, Kristan Stubbs, Nicola Josey, Ronnie Seymour, Rev. Bethel, Vernette Cooper, Cyril Beathel and family, the Munnings family, Minister Minnis and family, Bahamas Food Services, The Corner Hotel and H. M Prison family, and Lil General family, and the Airport Authority family.
Friends may pay their last respects at Demeritte's Funeral Home, Market Street, from 12-6:00 p.m. on Friday & on Saturday at the church from 10:00 a.m. until service time.