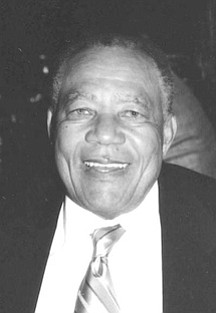 Dr. Eric Da'Costa Bourne
unknown - unknown
Funeral service for Dr. Eric Da'Costa Bourne, age 80 years, of Hill View Drive, Winton, who died at his residence on Wednesday February 17, 2016, will be held on Friday February 26, 2016 at 11:00 a.m. at The Church of the Epiphany, Prince Charles Drive. Officiating will be Rev'd Fr. Atma Budhu. Interment will follow in Woodlawn Gardens, Solider Road.
Dr. Eric Bourne is survived by his wife of 47 1/2 years: Ree E. Bourne; his children: Carlysle Da'Costa and Nyoshie Bourne, Dayan Miguel and Contanza Bourne, Paula Bourne Drew, Erika Reneè and Roger Pierre and Dr. Caryl Shyrelle Bourne; grandchildren: Jason (HayDonnis) Drew, LaMarque (Lynieka) Drew, Carlysle Bourne, Jr., Naim Bourne, Kharsity Bourne and Madison Joi Pierre; great-grandchildren: LaMarque Drew Jr., Hayliee Drew, LaMiea Drew and Caelin Bourne; brother: Kenneth Bourne; sisters: Grace Carrington and Valda Williams; numerous nieces and nephews; and a host of other relatives and friends including: Daniel and Arnett Major, Katrina Cartwright, Dwight and Julie Glover, Julian and Judy Glover, Quintin Glover, Antoinette Seymour, Enamae Wright, Uriah Jr. and Harriett Cartwright, Terrence Cartwright, Janice Cartwright, Yvette Plakaris, Linda and Tyrone Thompson, Aretha and DeArmas Graham, Tanya and Tony Grubbs, Bishop Ghaly and Angela Swan, Bishop Trevor and Sharon Williamson, Yvonne Sands, Eric and Lyn Gibson Jr., Hon. Shane and Jacqueline Gibson, Shervin Gibson, Arturo and Anne Hutchinson, Carl Knowles, Lillian Darville, Sharon and Elton Gibson, Julie and Aremintha Curry, Edison and Patranella Deleveaux, Charles Gibson and Family, Coleman Andrews, Kate Bethel, Leon Bethel, Cyprianna Rolle, Kirkland Wright, Melissa Wright, Sir Arlington and Lady Butler, Horatio Bannister and Family, Peron and Tara Burnside, Jennifer Carey, The Deane Family, Emerson and Jane Haynes, Ivan and Paula Holder, Ivoine, Portia and Torres Ingraham, Carlton and Gretchen Jones, Winston and Sandra Knight, Stephanie Maycock, Pat and Ken Murray, Avis Outten and Family, Colin and Millie Puckerin, Frank and Pat Reid, The Symonette Family, Mike and Winnie Thompson, Harcourt Turnquest and Family, Carol Watson and Family, Rodney Williams and Family, Rev'd Fr. and Mrs. Budhu, Rev'd Fr. and Mrs. Archer, Rev'd Fr. Addison Turnquest and Family, Epiphany Church Family, Bahamas Union of Teachers (B. U. T.) Retirees and care giver: Melvina Belle.
Friends may pay their last respects at Butlers' Funeral Homes and Crematorium, Ernest and York Streets, on Thursday February 25, 2016 from 10:30 a.m. to 4:30 p.m. and at the church on Friday February 26, 2016 from 10:00 a.m. until service.