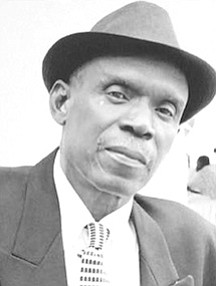 Edney David Brown
unknown - unknown
Edney David Brown age 64 years of Sapodilla Blvd., Pinewood Gardens and formerly of Behring Point, Andros died at the Princess Margaret Hospital on Monday, February 22nd, 2016.
He is survived by his sons: Marvin and Rashad Brown; daughter: Berdeisha Rolle; sisters: Mildred Anderson, Olive Curtis, Mary Bowe, Clara Newbold, Katherine Edgecombe, Beatrice Poitier and Prenell Clarke; brothers: Arthur and Dr. Eric Brown; and other relatives and friends.
Arrangements for the funeral service are being finalized and details will be announced at a future date.