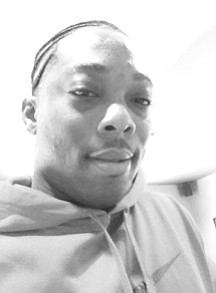 Cyril Charles Lockhart
unknown - unknown
Funeral service for
Cyril Charles Lockhart, 29
a resident of Millennium Gardens, will be held at The Church of The Most Holy Trinity, Trinity Way, Stapledon Gardens, on Saturday 30th January, 2016 at 1:00 p.m.  Officiating will be Rev'd. Fr. Mark Lindsay-Fox, assisted by Rev'd Fr. Roderick Bain, & Rev'd Fr. John Kabiga.  Interment follows in Western Cemetery, Nassau Street.
Cyril is survived by his Daughter: Millaeyah Lockhart; Mother: Evangeline Lockhart; Father:  Gaswell Lockhart; Sisters:  Casarina and Glory Lockhart; Sister-in-law: Brandi Lockhart; Brother:  Luigi Lockhart (Predeceased); Nieces:  Nakita and Cassidy Lockhart; Nephews:  Alex, Luigi I & Luigi II Lockhart; Uncles:  Ambrose Gibson, Charles Sears, Reginald Sears, Wellington Sears, Jean Sears, Keith Taylor, Paul Lockhart, Hilgrove Lightbourne Sr, Sam Pinder and Vincent Mott; Aunts: Omes Lockhart-Lightbourne, Brenda Rahming, Deloris Lockhart-Mounts, Marina Lockhart-Smith, Mavis Lockhart-Humes, Maria Sears, Louise Sears, Miriam Taylor, Michelle Sears, Carmon Thompson, Viola Missick, Patricia Simmons-Gibson, Ruby Ann Pinder, Mary Glinton; Grandmothers:  Gladys Sears (Predeceased) & Patsy Mott; Grandfathers:  Cyril Charles Lockhart & Vernal Bevans (Pre-deceased); Granduncles:  Leon Williams & Carl Ferguson; Cousins:  Kaijanna, Olympia, Tara, Hilgrove Jr., Yaphet, Carmon (Omar), Shad, Sarah, Yolanda, Matte, Brenna, Charmaine, Erica, Richard, Jean Jr, Monique, Rashad, Nekeisha, James, John, David, Evan, Katharine, Jace, Tanya, James, Darrell, Demetrius, Arnett, Wellington, "Kat" Sears, Krishna, Demeka, Wellington Sears Jr., Quantrenda, Natasha, Monique, Cordell, Carlos, Janet, Kenneth, Kimberly, Arron, Kelsey, Jerome, Sheldon, Maria, Marco, Calay, Nakita, Nathan Haria, Tina, Tara, Phillippia, Kenneth, Calesy, Erica, Lyndia, Lizette, Jayden, Kenny, Rasawn, Kemual, Donnae; Friends:  Fr. Mark L. Fox and Family, Generation Next Youth Ministry of Holy Trinity Church, Mr. Theophilus Glinton & Family, Mr. Jamal Brice & Family, Mr. Lavert Ross, Mr. Andrew Taylor & Family, Mr. Dwight Gibson & Family, Limeade Bahamas, & a host of other relatives & friends to numerous to mention.
Friends may pay their last respects at Demeritte's Funeral Home, Market Street, from 12-6:00 p.m. on Friday & on Saturday at the church from12:00 noon until service time.