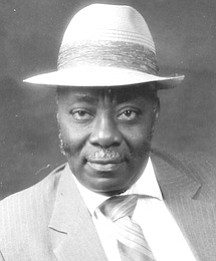 Jean Ulcena Cius
unknown - unknown
Funeral Service for the late:
Jean Ulcena Cius
Age, 77years
A Resident of East Street South, Hoberts Way Nassau N.P. Bahamas
Will be held on:
Saturday January 30th, 2016 at 11:00am
At: Victory Chapel Church of the Nazarene, Minnie Street and off Wulff Road. Nassau, Bahamas. Officiating will be: Reverend Dr. Antoine Saint-Louis Assisted By: Deacon Ronald Daniel and Deacon Gilbert Louis and interment will follow at the Old Trail Cemetery, Soldier and Abundant life Roads.
Left to cherish his fond memories are his Loving: Daughters:Ange-Marie Cius Dorval, Rosilia Cius, Step-Daughters: Esperancia Pierre Agenord, Kerline Eujene Luc, Sons: Presendieu Cius, Richard Cius, Dave Cius, James Noel Cius, Daughters-In-Law: Shante BaCon Cius, Karla Patricia Cortez Valle, Sons-In-Law: Marckenson Dorval, Henry Edmond, Nazeure Agenord, Rony Luc, Granddaughters: Junea Simeus, Keshley R. Dorval, Wilnis Agenord, Kenya Agenord. Grandsons: Kendrick MJ Dorval, Jason Edmond, Wilson Agenord, Wilken Agenord Sister: Sephirese Joseph. Brothers: Unseul Joseph, Alexcuis Joseph, Timapa Joseph, Orenor Joseph. Sisters-In-Law: Denise Telfort, Olette Joseph. Brother-In-Law: Lavira Blanc, Errilio Ariste. Nieces: Tanya Joseph, Kyvonnia Blanc, Stephanie Blanc, Viola Blanc, Angeline Tileren, Norcilia Joseph, Mercilia Joseph, Maculese Joseph, Dierline Joseph, Ashley, Jossette, Selina, Norcilia Ariste, Marie-Vitha Ariste, Nephews:Arnold Joseph, Villard Blanc, Leon Blanc[Pre-deceased],Willy Tileren, Oaksell Joseph, Riber Joseph, Oxel Joseph, Johnathan, GodChild: Ashley Joseph GrandUncles: Kashonia Turner, Davonta Fluemuer. Cousins: Son Toussaint, Wilfred Toussaint, Larache Toussaint, Cana Toussaint, Anne Toussaint, Rosemarie Toussaint, Markilia Joseph, Erelise Joseph, Stephen Fleareus, Merline Pierre, Anez Pierre, Merlamda Pierre, Demiem Pierre, Wisheton Pierre, Kenet Dusenord, Rosenada Dusenord, Kerline Jack, Nesly Jack, Yvner Jack, Jean Herard Jack, Many Other Family Members Living in Haiti and A Host of Friends that are too numerous to mention.
Relatives and Friends may pay their last respects at Rest on Funeral Chapel Limited, Kenwood Street and Mount Royal Avenue on Friday from 10:00am to 5:00pm and on Saturday at the church from 10:00 am until service time.