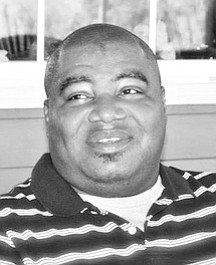 Deon Carlton Cleare
unknown - unknown
Funeral Service for Deon Carlton Cleare, age 44 of #38 Highbury Park will be held on Saturday, June 25th 2016 at 10:00a.m. at New Bethany Baptist Cathedral, Key West Street. Officiating will be Bishop Victor Cooper Jr. assisted by other Ministers of the Gospel. Interment will follow in Lakeview Memorial Gardens Cemetery, John F. Kennedy Drive.
Deon was pre-deceased by his Mother: Janice Varie Cleare
Left to cherish his memories are his Father: Carlton Cleare of Central Andros; Grandfather: Wilbert Edgecombe; Siblings: Le-von (Anethra), Ayesha, Iantha, Carla, Darren, and Carlton Cleare; Aunts: Sheila Robinson, Maria Woodside, Florence Belony, Sheila McSweeny, and Marlyn Colebrooke, Agatha Dean; Uncles: Bishop. Derek Woodside, Timothy Bailey, Stephen, Jerick, Thomas, Collin and Alfonzo Cleare; Nieces: Amber, Ajayah, Archanace,and Apryl and Asjah-J'naye Cleare; Nephews: Adaghio Smith; Godchildren: Trevonya Bridgewater and Zion Cooper; Cousins: Dario, and Darius Charlton, Chacanta (Edward) Smith, Derek Woodside Jr., Sheena Woodside, Abigail (TJ) Luke, Loran and Tamicia Bailey, Monique Davis, Claudette Woods, Vasco Johnson, Tiffany, Kevin, Leander, Dorette Adderley, Gerard Darrell, Desmond Knowles, Dario Robinson, Raquel Farmer, Barbara Darrell, Leon and Craig Bowe, Margret (Greg) Robinson, Berris Brown, Keneisha and Ernest Bethel, Anton Blatch, Deidra (Rick), Rosemary Adderley, Francita Woodside, Leo (Shirley) Woods, Lawrence Woods, Bishop. Victor (Francis) Cooper, Gary Cooper, Carrington (Lorelda) Woodside, Allington (Vera) Humes, Micheal (Shavonne) Bain, Quencia (Ronald) Ford, Gary Cooper, Robert Cooper, Victor Cooper Sr., Shirley Major, Linda (Tony) Vickers, Deborah Major, Arthur Major, Vallis Johnson, Tito Johnson, Garvin, Ganard and Nathan Burnside, Kevin Davis, Cleon Bain, Florinda Armbrister, Maxwell Woodside, Gregory Woodside, Verona Woodside, Bishop G. Elton Major, Gavado Major, Austin Johnson, Starmita, Diana, Deri, Coya and Clayton Woods, Lavanda Brookins, Shantel, Tamika, Keta and Tiny, a host of other relatives and friends including: Ancha Musgrove, Omar Wilkinson, Lee Johnson, Janet Bridgewater and family, Denver Johnson, Marvin Knowles, The Ninjas and Gamers "The Conch Crew" Bryant Moss, T'joma and Dwight Fritzgerald, "The Kidd,"Lambert, Dion Smith, Andre, Chadwick, Fourson Greene, Ashford Gibert, Decosta, Kirk Gardiner, Wendy Lightbourne, Christa Miller, Keisha, Mrs. Marshall, The Duncombe Family, The Acher Family, The Hinsey Family, Greg and Jay Lavarity, Dr. Arnette Stuart, Agatha Christie, Faydora Hanna and Family, Rev. Dr. Arthur Charlton, Keron Clarke, The Entire Highbury Park Comminity, Mr and Mrs. Marshall, The Entire Staff of the New Eloise Penn Ward at Sandilands Rehabilitation Center and many others too numerous to mention.
The body will repose in the Blessed Redeemer Chapel at Ferguson's Funeral Directors, 7th Terrace Collins Avenue, on Friday from 10a.m. - 5:00p.m. and at the church on Saturday from 9:00a.m. until service time.