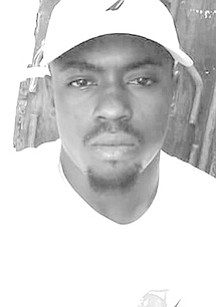 Huey "Sluggie" John James
unknown - unknown
Service of thanksgiving for the Late Huey John James aka Sluggie age 26 years, a resident of Fresh Creek Andros will be held on Saturday June 25th 2016, 11am at Saint Stephens Anglican Church, Calabash Bay, Andros. Officiating will be Reverend Father Neil G. Nairn and Interment will follow in the Fresh Creek Public Cemetery, Andros.
He is survived by his loving Mother: Michelle James Campbell, Father: Joseph James, One Son: Huey Jr., Two brothers: Roosevelt James and Kervin Campbell Jr., 1 Niece Antonia Campbell, Two sisters Kervinique and Kenchell Campbell, Grandfather Leonard Scott, Cousin: Dwight Brown Jr. Julian Brown
Numerous Aunts and Uncles: Darnell Fowler, Suzanne (Rico) McLerou of Tallahassee Florida, Craig (Lernisa) Jerome (Monique) Scott Niccaro James, Juliette Scott, Carla Scott Cleare, Monique Scott-Bowe, Aretha Scott Thurston, Pastor Edline, Adrian, Shawn, Demond, Danco, Tracey and Ike Scott. Grandaunts Valarie Wilkinson-Coleby Una Scott Ruthmae Bonaby, Granduncles Basil and Joseph Scott, John and Junior Sands, Numerous other family members and friends: Including Wayne Cleare Jr., Gerard, Jermaine, Davis, Craig Jr. Christopher, Chrishan, Darvanell, Anthonique, Crinique, Ashley, Olindique, Sarah Dianne, Shenique, Deangelo, Davonne, Derone, Dwight Jerry Sherman, Delvin, Denise, Dorinda, Staffica, Andrea, Betina, Paulie, Jason Sand, James, Ricky, Ursula Mavis Curtis, Tranae Leadon, Andrew and Alex Pierre, Matura Higgs, Tamara Coakley, Ian, Jerome, Fermond. Kendall, Kenny Thompson and Family, Michael Duncombe and Family, Mrs. Evelyn Michael Duncombe and family, Mrs. Evelyn Wright and Family, Phillipa Christie Cynthia Oliver and Family, Mable Stubbs and Family, Emily Miller and Family, Bertha Edgecombe and Family, Pandora Evans and Family, MaryAnn Brown and Family, Sabrina Johnson, Cynthia McKenzie, Brenda Higgs, Lisa Saunders, Vanessa Newton, Kervin Campbell Sr. Latia Seymour, Veronica Thompson Kendisha Rolle and Florence Rolle Zentonne Duncombe. Cynteish walkes Arnaldie Nesbitt Ann Scott Kevin Thompson, Cardy Newton, Donavan Huyler, Big Pun, Jack, Oran Davis, Garret, Scabo, Brittney Woodside, Fred Rolle, Raquille Davis, Brady &Georgette, Makel Neely and Family, Lakeisha Robinson, Paul Roberts and family, Pauline Marshall, Teedra and Shawn Hinsey Close friend: Alicia Marshall, Fiance: Kendesha Rolle
Friends may pay their last respects at the Church in Calabash Bay on Friday from 1:00pm until service time on Saturday.