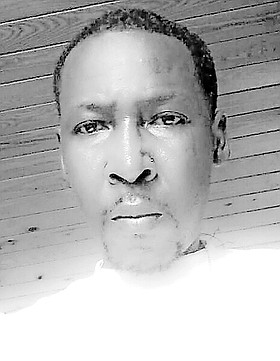 SHARRAND OMAR GIBSON
unknown - unknown
Funeral Service for
SHARRAND OMAR GIBSON, 39
of Freeport, Grand Bahama, will be held on Saturday, August 26th, 2017 at 10:00 a.m. at Shaw Temple A.M.E Zion Church, Baillou Hill Road and Peter Street. Officiating will be Rev. Jacob Hanna. Interment will follow in Lakeview Memorial Gardens, John F. Kennedy Drive and Gladstone Road.
Cherished memories will linger in the hearts of his mother: Deborah Gibson; children: Sherriann, James, Aaron-James, Chancey, Shaniya and Joshua; grandmothers: Rebecca Betty Gibson and Irene Taylor; sisters: Jamie Grant and Trenee Gibson; brothers: Markquinn Gibson and Gino Gibson; brother-in-law: Keno Grant; nieces and nephews: Trevon, Ciara, Trenaz, Ga'Shanique, Gabriel, Mason, Ayoni, Sidney, Mykayla, Willow, Malachi and Mayden; aunts and uncles: Denise Taylor, Kenneth (Derry), Michelle Leary (Cloyd), Sherman, Trevor (Sheena), Soloman (Sophia), Mary King (Hilgrove), Shirley Ferguson, David, Samuel, Keith, Marina, Jeannie and Claudine; numerous cousins; grandaunt: Ethel Pratt; special friend: Shanika Miller; other relatives and friends including: Philippa Curry, Patsy and Family, Brian (Marva) and Family, Willard and the Barber Shop Crew, Lucitas Green, Hoover, Willamae, Joe, Adbert Hall and Family, Frankie, Nana, Marvin, Rashad, Petra (Steve) and Family, Amanda and Family, Tar, Greg, Trevor, Clint, Tiokins, Everette, Kiko, Javon, Berni, the community of Hudson Estates, Hudson Avenue Family, Cindy, Zsanae, Marissa, Lashan, Tekessa Famiyl, Tykera, Alicia, Treneika and Family, Stacy, Desiree Pinder and Family, Brandon, Bruce Avenue Crew, Keish, Rochelle, Monique, Max and Freda Jenoure, Via Restaurant Family, Sybilene (Gordon) Grand and Family, nurses and doctors of the Dialysis Unit of the rand Memorial Hospital, P.M.H. Dialysis Unit, Rev. Marion Stuart, Varick Memorial A.M.E. Zion Family, Rev. Jacob Hanna and many others too numerous to mention.
Viewing will be held in the Serenity Suite at Restview Memorial Mortuary and Crematorium Ltd., Robinson and Soldier Road on Friday from 10:00 a.m. to 6:00 p.m. and at the church on Saturday from 8:30 a.m. until service time.