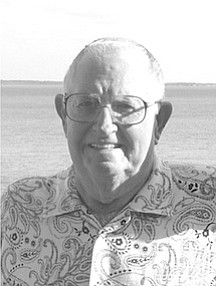 John Irvin Kelly
unknown - unknown
John Irvin Kelly age 80, passed away on Thursday, 29th December, 2016 at his home, Spanish Wells, with his family present.
He is survived by his beloved sister, Mrs. Marina Davies; his nephew, Dr. Mark Davies of Nassau and his niece, Mrs. Lynn Hess of Cleveland, Ohio. Their spouses, Mrs. Susan Davies and Mr. Bryan Hess. Great nieces, Megan Davies, Emily Hess and Marina Hess. Great nephew, Dylan Davies. Dear cousins, Mr. Anthony Roberts and his wife, Lottie and Mrs. Grace Pinder. Numerous friends and family and Staff at Royal Bank of Canada.
A funeral service will be held at The Spanish Wells Methodist Church, Spanish Wells, on Friday, 6th January, 2017 at 2:00 p.m.
Reverend Bill Higgs will officiate and interment will follow in The Spanish Wells Methodist Church Cemetery.
In lieu of flowers donations may be made to The Spanish Wells Methodist Church, in memory of Mr. John Irvin Kelly.
Arrangements Kemp's Funeral Home Limited.