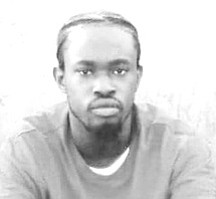 Keiran Humes
unknown - unknown
Funeral Service for Keiran Humes, age 21 of Rupert Dean Lane who died on January 5th 2017 will be held on Saturday at 10 a.m. at Bethel Baptist Church, Meeting Street. Officiating will be Pastor Timothy Stewart, assisted by other Ministers. Interment will follow in Old Trail Cemetery, Abundant Life Road.
He is survived by his Mother: Kimyada Turnquest; Father: Warren Humes; Sisters: Raven Turnquest, Oniqueca (Tevon) Toggle of Miami, FL and Shavaughn (Leon) Boddie of Knoxville Tennessee, Vincel Collie, Jaynell and Jade Cox; Brother: Khairs Humes; Aunts: Shantia Turnquest, Sangia (Felix) Rolle, Veronique (Kirklyn) Sands, Daisy Almgreen, Vernita, Chryrel Turnquest, Sherell, Lisa, Carla, Donna, Vastie Kemp, Miriam Bowe, Emily Ward, Michaela Humes, Vernita (Cecil) Bain, Karon (Wendal) Adderley, Samantha Rahming, Patricia Cleare and Yvette Knowles-Bowers; Uncles: Vincent (Marina) Jolly, Pastor Alferd (Theresa) Jolly, Franklyn Jolly, Gregory Ferguson, Garth Humes, Recardo and Jermaine Turnquest, Elvardo (Sabrina) Kemp, Brent Kemp and Kenron Gibson; Niece: Samiyah; Nephews: Trevon, Dale III and Amari; Grandfathers: Reginald Turnquest and Carl Kemp; Grandaunts: Rosemarie Bain, Angela and Janet Turnquest, Nurse Elizabeth Rolle, Carmel Charles of Maryland, Fla; Joyce Quant, Janet, Ann, Betty, Karen Lightborne, Coral Johnson, Christine, Yvonne, and Susan Kemp; Granduncles: Patrick, Augustine Turnquest, David, Daniel and Wiztel Kemp; Special Friend: Valashain Joseph; Cousins: Jan, Joann, Denesha, Christella, Keita, Kirk. Shante, TeKeita and Carlton; Godmothers: Carla Rolle and Vanessa Miller; and a host of other relatives and the Peter Street Family.
Friends may pay their last respects at East Sunrise Mortuary, Baillou Hill Road & Cordeaux Avenue from 10 a.m. to 6 p.m. on Friday and again at the Church from 10 a.m. to service time.