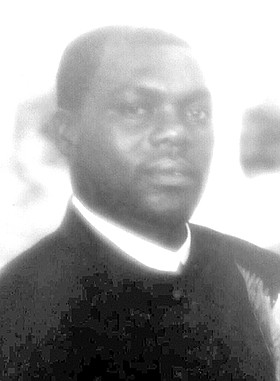 Valban "Blatch" Roach Jr
unknown - unknown
Death Notice For
Valban "Blatch" Roach Jr., 52
of Coleman Lane, off Kemp Road, died at the Princess Margaret Hospital on Friday, 3rd November, 2017.
 
He is survived by his loving Wife: Effie Alexandria Roach; one (1) Daughter: Roquell Roach; one (1) Grandson: Valentino Jacques; five (5) Brothers: Ulrick, Anthony and Michael Roach and Kevin and Dwayne Woodside; nine (9) Sisters: Patcina Rolle, Valerie Saunders, Judy Davis, Zelderine Pinder, Jennifer Canes, Sharon and Marsha Woodside and Kim and Terrelle Roach; Step-Mother: Patricia Roach; Mother-In-Law: Nathalie McPhee-Morley; four (4) Aunts; two (2) Uncles; two (2) Sisters-In-Law; seven (7) Brothers-In-Law; numerous nieces and nephews and a host of other relatives and friends.
 
Funeral Arrangements will be announced at a later date.