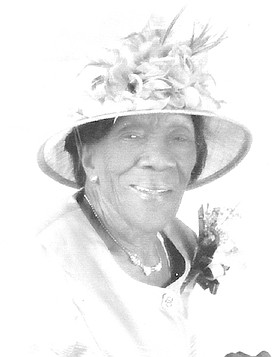 Bernard Patrick Taylor
unknown - unknown
Funeral Service for Bernard Patrick Taylor age 22 of Hanna Road who died at the Princess Margaret Hospital Sunday November 5th, will be held 1:30 p.m. Friday November 24th, 2017 at First Baptist Church Market Street and Coconut Grove Avenue. Rev. Diana Francis will officiate and interment will follow in The Western Cemetery Nassau Street.
Cherished memories of Bernard are held by:
Mother: Vanessa Taylor
Grandmother: Laura Taylor
Grandfather: John Rolle (Bridgette)
One Brother: Deangelo Taylor
Two Sisters: Stevette Green and Deandra Smith
Uncles: Edwardo Neely, Jason Rolle, John Jr (Rackell), Brian (Shantell), Veron, Jamaal, Reniko, Jade, Daeron
Aunts: Laura Neely, Sherilee Wilson, Zenia Rolle (Creswell),Monalisa (Mario)
Granduncles: Anville (Valerie), Eric, Simeon and Rufus Taylor
Grandaunts: Vernese Francis (Oswald), Martha Lee Johnson, Olga Taylor, Inez Greene (Alfred), Carmen Smith, Nathalie Stubbs, Catherine Darville And Mae Miller
Cousins: Delano And Darineka, Edwardo Jr. Dinario and Xavion Neely, Destinnique Ingraham, Donnique Roker Desron Mckenzie, Deandra, Aniska, Creswell Jr, Allycia, Mario Jr, Shiloh, Logan, Sanchez, Brianna, Paris, Erica
Other Relatives: Nickara, Joshua, Moses, Adam, Travis, Crystal, Sonovia, Rochelle Erinique, Shanel, Jacinta, Maria, Karen, Kirk, Martin, Alverdo, Devardo Taylor, Shenique And Latoya Clarke, Darvin, Lacalle, Kent Johnson, Don Brown, Malaysia, Ryan, Natishka, Brandon, Kevin, Zhivargo Greene, Juletha, Monety, Rico, Wendy, Yannique, and Laketta Charlton
Special Friends: Dillanna Hall, Kendall, The Smith Family, Bridgette Seymour, The Metz Family, The Cunningham Family, The Programme Sure Family, Terez Conliffe And The Conliffe Family, Donnell George and Family, The Nixon Family
Relatives and friends may pay their last respects at THE CHAPEL OF MEMORIES THE NEW COMMONWEALTH FUNERAL HOME Thursday from 11:00-5:00 p.m. and on Friday at the church from 12:00 noon to service time.