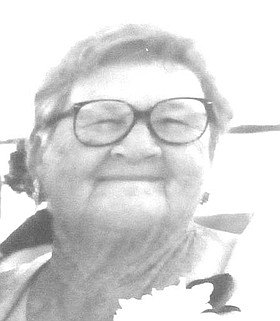 MAVIS MELDORA WELLS
unknown - unknown
MAVIS MELDORA WELLS, 83
Of Gray's, Long Island. Died at her Residence on Wednesday, July 18, 2018.
She is survived by her Husband: Robert Wells Jr.; Children: Nancy 'Mizpah' Wells, Madeline Smalley, Cheryl and Janet Wells; Nine grandchildren, nine great grandchildren; Sister: Isabel Knowles; Brother: Maxwell 'Mackey' Knowles; and a host of relatives and friends.
Funeral Service will be announced at a later date.