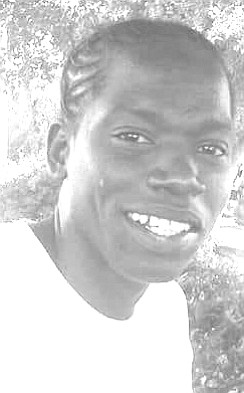 Lincoln Knowles
unknown - unknown
Funeral Service for Lincoln Knowles, age 27 of Step Street who died on Tuesday, May 22nd, 2018 will be held on Saturday, June 9th, 2018 at 11 a.m. at Church of God of Prophecy, Carmichael Road. Officiating will be Pastor Terrance Forbes assisted by other Ministers of the Gospel. Interment will follow in Old Trail Cemetery, Old Trail Road.
He is survived by his Mother: Tammy Lewis; Father: Lincoln Knowles; Step-Father: Leander Lewis; Adopted Father: Garth Albury; 2 Children: Laron and Ly'Nique Knowles; 1 Grand Mother: Frederica Brown; 1 Great Grandmother: Mayna Hepburn; 8 Siblings: Ashlon, Montell, Shawn, Garnell, Leander, Leandra, Dashique and Zchacara; 1 Niece: Aysia Hepburn; 16 Aunts: Charlene Lockhart Bain, Alexandria Nabbie, Latiska Brown, Perlissa Munroe, Patrice Poitier, Patrice Bain, Christine, Cheryl, Shanika, Samantha, Deandra, Zelma Minnis, Sophi, Tameka, Cassandra Hanna Brown and Silrita Knowles; 16 Uncles: Dion, James, William, Arie, Andrew, Lauvont and Rojam Hepburn, Stevie, Zelman and Timothy Knowles, Myron Lockhart Bain, Sean Munroe, Cecil Poitier, Relendo, Eugeno and Reuben;
3 Grand Aunts: Stephanie Thompson, Malinda Pratt and Nisha Toote; 4 Grand Uncles: Rudolph Davis, Alan Russell, Jeffery Lightbourne and Keith Toote; Numerous Cousins: Nikita, Myron, Sade, Marcus, Makaila, Makhi, Makale, Ra'veah, Janiya, Keno Jr., Sean Jr., Aidan, Tenaj, Talya, Linda, Lavanda, Lavardo, Jhovone, CJ, Keith Jr., Allynn, Allyce, Travis, Demtirus, Kyrsten, McKayle, Deigo, Altino, Bradley, Brandon, Crystal, James, John, Devaughn, Dion, Newton, Timmesha and Christopher Knowles, Gabriel, Raphael, Zelmonto, Chelsa and Shezelle Knowles; And a host of other Relatives and Friends including: Special Friend: Anthonique Saunders; Pastor Hartman & Laverne Nixon & Macedonia Baptist Church Family, Pastor Mario & Erika Moxey & Bahamas Harvest Church Family, Terrance Forbes & Church of God of Prophecy, Bria Rolle & Family, Angela Pritchard & Family, Hon. Shonell Ferguson & Family, Max Smith & Family, Gwendolyn Pratt & Family, Thelma Deveaux & Family, The Knowles Family, The Hepburn Family, Joy & Michael Tucker & Family, Spece & Freda Horton, The Brice Family, The Lewis Family, Debroah Toote & Family, The Albury Family, Step Street Family, Magic, Myles, Michael, Jason, Chris, Mama, Canaan Lane Family, Janet & Family, Nurse Sybil Allen, Beryl Wright & Family, Marsha Deveaux & Family, Linda Brown & Family, Emerald Rolle & Family, Judy Deveaux & Family, Daphane Pratt & Family, Rhonda Brown & Family, Alfreda Parker & Family, Jacinta, Dawayne, Nelson and Micha Johnson, Michelangelo & Samantha Cartwright, Alfred & Sheneka Nixon, Harold & Alastacia Gardnier, Dr. Curling & PMH Oncology Department, PMH Male Medical I, Donald Johnson & Kingsway Cafeteria Family and the entire Kingsway Staff, Doris Johnson Class of 2008, Thermoset Roofing Bahamas and a host of other friends and relatives to numerous to mention.
Friends may pay their last respects at East Sunrise Mortuary, Baillou Hill Rd. & Cordeaux Avenue from 10 a.m. to 6 p.m. on Friday and again on Saturday from 10 a.m. at the church until service time.