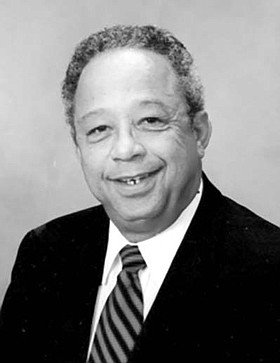 Jan Wilbur Xavier Cartwright
unknown - unknown
Funeral Service for Jan Wilbur Xavier Cartwright, age 73 years, of Yamacraw, will be held on Saturday March 3, 2018 at 2:00 p.m. at Sacred Heart Roman Catholic Church, East Shirley Street. Officiating will be Rev. Fr. Anselm Russell.
Jan was predeceased by his parents: Wilber Vernon"Wiskers" Cartwright and Sheila Elaine Cartwright; Second wife: Susan Ann Gloyn Cartwright; Sisters: Telia Michelle Curtis and Keva Carmel Cartwright Knowles; Brothers-in-law: Allan "Lila boy" Turnquest, Philip "Muff" Curtis, and Colin Knowles; Uncles: Hugh Campbell Cleare II and Wenzel Nichols; Aunts: Hyacinth Nichols; Allison Farrington; Nephew: Daehn Bowe; Niece: Alexandria Francis-Bowe; Cousins: Stephen Foster Nicholls, Camille Albury and Opal.

Left to cherish his memories are his First wife: Janet S. E. Cartwright; Son: Alexander Hugh Cartwright; Daughters: Amyee Kerr and Sian Cartwright; Granddaughters: Morgan and Teagan Kerr; Son-in-law: Montez Kerr; Sister: Theresa Bowe; Brother-in-law: Adrian Bowe Sr.; Uncle: Richard Treco; Aunts: Joan Treco and Lois Cleare; Nephews: Allan Turnquest, Adrian Bowe Jr., Jamaal Curtis, Xavier Bowe, Hugh-Tyler Bowe; Nieces: Jill Turnquest, Grahame Mia Bowe-McIntosh; Grand Nephews: Rahsaun Rolle-Bowe, Alexxus Francis, Adrian Bowe, Latario Curtis, Xavier Bowe, Tyler Bowe; Grand nieces: Hailey Bowe, Skye Bowe, Shyla Curtis and Sanya McIntosh; Cousins: Teran (Donna) Nichols and family, Arleyne Nichols and family, Wenzel (Rocky) Nichols and family, Gaynell Bullard and family, Hugh Campbell (Sharon) Cleare III and family, Denise Fedeth and family, Hedda (Philip) Smith and family, Richard (Dawn) Treco II and family, Shasta Treco-Moxey and family, Freddy (Theresa) Farrington and family, Dawn Knowles and family, Renee (Paul) Albury-Burrows and family, Peter Albury and family; God Child: Andrew Rolle; Special Friends: Autry Newbold, Danny Tynes, George Bates, Curtis Cartwright, Peter Darville, Brad Colebrooke, Olswald Greenslade, John Burrows, Charles Hanna, Vicky Grant, Delora Moncur, Dedrie Woods, Ted Bastian, Mano Cooper, Peter Guilcud, Kenneik McCartney, Larry Pinder, Bernard Miller, Ann Cox, Sister Philip Swarby, Edward Moncur and Karen Archer; His BTC Family: Betty Rolle (Best friend), Una Delancey, Gladstone Adderley, Frederick Scott, Matthew Ferguson, Patrick Lightbourne, Madeline Williamson, Clarice Butler, Fenrick Longley, Sharon Taylor, Sharon Gibson, Ursela Coakley, Najah Finlayson, Garome Hanna, Angela Farrington, Ulean Clark, Eugene Green and Yvette Bethel; His FNM Family: the Rt. Hon. Hubert A. Ingraham, Former Deputy Prime Minister Hon. Frank Watson, Hon. Brent Symonette, Hon. J. Henry Bostwick, QC and many others.
For all those special friends not mentioned, please forgive us for the oversight.
There will be NO Viewing.
Arrangements are entrusted to Butlers' Funeral Homes & Crematorium, Ernest and York Streets.