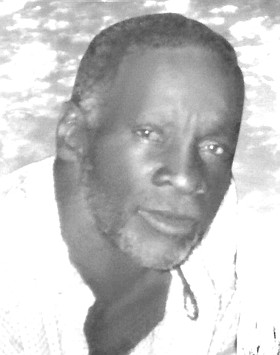 Robert "Bobby" Rolle
unknown - unknown
Funeral Service for Robert "Bobby" Rolle, age 60 of Yellow Elder who died on Friday, February 9th, 2018 will be held on Friday, March 2nd, 2018 at 10 a.m. at St. Barnabas Anglican Church, Baillou Hill & Wulff Roads. Officiating will be Canon Basil Tynes, assisted by Canon Warren Rolle and Fr. Donald Kerr, organist Weston J. Mortimer. Interment will follow in Southern Cemetery, Cowpen & Spikenard Roads.
He is survived by his He is survived by his Mother: Marilyn Rolle; 3 Sisters: Myrtis Darville, Karen Johnson, and Bridgette Ritchie; 2 Adopted Brothers: Commander Whitfield and Raynell Neely; 2 Brothers-In-Law: Leslie Darville and Timothy Johnson; 2 Uncles: Canon Warren Rolle and Granville O'Brien Sr.; 3 Aunts: Thelma Rolle, Sylvia O'Brien and Thelma Bowleg-Rolle; 6 Nephews: Jahmal and Leslie Darville, Lamone, Timothy, Byron, and Khashad Johnson; 25 Cousins: Crystal Rolle, Christine Taylor, Colleen, Sasha and Derek Williams, Lawrence, Patricia and Stefano Johnson, Gwyneth Cox, Julie Carroll, William Rolle Jr., Daren, Lorenzo and Marco Rolle, Rosalind Johnson, Rodney, Colin, Granville and Paul O'Brien, Crispin Rolle, Simone Graham and Sophi, Wayne, Samantha and Marco Rolle; 4 God Sisters: Wendy and Garter Williams, Jennifer Forbes and Patricia Saunders; And a host other Relatives and Friends including: Myrtis "Flossie" Darville, Flor Armbrister and family, Rona Woodside and family, Isabell Miller and family, Michelene Culmer and family, Claudette Young and family, Louise Gibson and family, Dorothy Bain and family, Mavis Johnson and family, Keith Carroll, Mr. Munnings, Wayne and Mavis Cartwright and family, Mrs. Marsha Williams, The St. Barnabas Church Family, The Church of The Most Holy Trinity Family, and the entire Cat Island, Yellow Elder and Potter's Dock communities.
Friends may pay their last respects at East Sunrise Mortuary, Baillou Hill Rd & Cordeaux Avenue from 10 a.m. to 5 p.m. on Thursday and again on Friday from 9 a.m. at the church until service time.