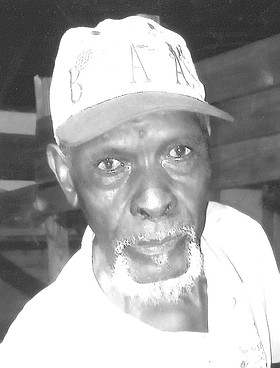 Rudolph "Cat" Franklys Wilson
unknown - unknown
Funeral service for the Late Mr. Rudolph Franklys "Cat" Wilson age 77yrs of Old Bight, Cat Island, Bahamas will be held on Saturday March 3rd, 2018 at 10:00 a.m. at Redeemed Church of God in Christ Refuge Court off Cowpen Roads West. Officiating is Bishop Tony L. Hanna assisted by other Ministers of the Gospel. Interment will be in the Southern Cemetery, Spikenard and Cowpen Roads, Nassau, Bahamas.
Left to cherish fond memories of "Cat" are: Brothers: Harrison & Whitfield Wilson of Old Bight, Cat Island; Sisters: Miriam Saunders, Dorothy & Eloise Wilson and Merina Daniels of West Palm Beach Fla.; Sister-in-law: Jennie Wilson; Nephews: Charles Saunders, Matthew & Robert Laramore, Edgar Lightbourne, Kenny & Jackie McKenzie, Terrance Cedric, Larmash, Ian, Oliver & Shane Wilson; Nieces: Eloise Martin, Olga Lightbourne, Virgil, Portia, Irene, Crystal, Denell & Nardia Wilson & Antionette Deveaux; Grandnephews (27); Grandnieces (27); Great grandnieces (10); Great grand- nephews (9); Other relatives and friends including: The Moncur Family, King Family, Seymour Family, Hepburn Family, Lockhart Family, Munroe Family, James Family, Romers, Wells, Zonicle, Johnson, Bowe's, Bethel Families. Special Thanks to: JoAnne Wells Zonicle, Carlton Zonicle, Obie Rolle, Julia Armbrister, George Johnson and the entire community of Old Bight Cat Island for their act of kindness. Blessing be yours!
Viewing for relatives and friends will be held on Friday at Kemuel Cox Funeral & Cremation Centre located #12 Arundel Street East, Nassau from 12:00 p.m. to 5:00 p.m. Saturday at the church from 9:00 a.m. until service time.