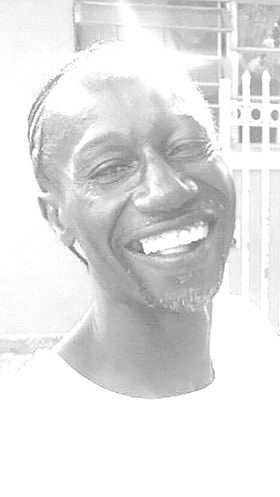 Dax Pinder
unknown - unknown
Funeral Service for
Mr. Dax Pinder, 47
a resident of Fowler Street will be held on (TODAY) Thursday, August 22nd, 2019, 11:00am at Our Lady of the Holy Souls Catholic Church, Deveaux Street. Pre-service is at 10:30 am. Officiating will be Fr. Johnathan A. Duka assisted by Deacon Maxwell Johnson. Mr. Pinder will be Cremated after the service. 
Dax is survived by his Mother: Barbara Johnson Jones (Bandford); 5 Sons: Tevin, Ishamel, Sydney, Gabriel and Jamaio; 2 Daughters: Crystal and Dasanae; 6 Brothers: Sean Taylor, Osquin, Vandyke, Tario and Edward Jr Butler; 6 Sisters: Patricia and Nioshia Johnson, Shantel, Tiffany, Hezica and Sophia Butler; Grandfather: Alphonso Johnson; Adopted Parents: Edward Butler and Sonia Williams; God Parents: Janet Williams and  Paul Cooper, The Pinder Family; 7 Uncles: Kenneth Christie (Mary), Alphonzo and Raynard (Estellene) Johnson, David, Patrick, Brian and Lynden Anderson; 3 Aunts: Cora Lockhart, Lolita (Kirkland) Outten and Charlene Anderson Kemp; 3 Brothers-in-law: Delory, Troy and Alton Sr; 2 Sisters-in-law: Latonya Butler, Mitzi Butler; 26 nephew: Sean, Vandyke (Barrinique,Vantaesha), Vantiko (Ciara ), Davantea, Austin, Kyle, Michael, Terrell, Delnario, Javon, Brandon, Tuesean, Stephano, Exauin, Lavardo, AltonJr, Alexio, Christerano, Williams, Lerenzo, Joshua, Javounty, Victor, Glenoy, Valdez and Adosn; 23 Nieces: Deidreneara (Kimsley, Kimanique), Quisheda (Jamari), Alkhalbirnique, Jancie, Vanessa (Ganae), Nieshia, Natishia, Tro'maya, Shandea, Vandricka, Kaysean (Janiyah), Precious, Jasmine, Caushan, Lenka, Alexus, Vashanique, Leah, Angel, Faith, Zauinique Royel and Zia; Cousins: Ishmel (Jennifer), Yolanda (Devon), Olivia, Athral, Kennisha, Kenneth, Kenva, Kenneth, Kentwood, Khalon, Brakell (Javon), Janet, Anishka (Mark Sr), Mario, Lakesa (Antonio), Jamal, Alex, Makai (Deandra), Alexandria, Latavia, Branique, Brian Jr, Malyka, Malyko, Jonique, Aaliyah, Dea, Adeja, Domenic (Fiona), Crystal, Kirkland Jr, Mark Jr, Cameron, Reginald, Nadia (Livingston), Philip Jr. DeVante', Cheryl Elliott; Grand Aunt: Rose Culmer; Other Relatives and friends: Petra and Family, Jonetra and Family, keith, Cardo, Kea, Sharmain, Vince, Jamine and family, Donnette Pinder Clarke (Michael), Stuart Family, Feaster family, Security Department (MOE), Ministry of Education, Rolle family, the staff from eight mile rock high school.
There will be NO PUBLIC VIEWING.