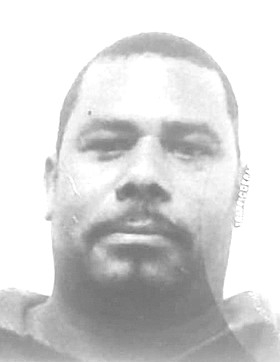 George "Sir Dukes" Wilton Hunt Jr
unknown - unknown
Funeral Service for George Wilton Hunt Jr. age 43 affectionately called "Sir Dukes" a resident of Bernard Terrace and formerly of Tarpum Bay Eleuthera Bahamas, who died July 27th at the Princess Margaret Hospital will be held 11:00 a.m. Saturday August 24th 2019 at St. Columbus Anglican Church Tarpum Bay Eleuthera Bahamas. Rev. Chitan Thompson and interment will follow in The Public Cemetery Tarpum Bay Eleuthera Bahamas.
Left to mourn his passing are:
Parents: Barbara and George Hunt
Children: Renaldo and Britney Hunt and Shandara Hunt
Three sisters: Corporal # 411 Kesna Carey of Royal Bahamas Police Force, Tessa Hunt Culmer, Nurse Nacara Hunt Rolle of Oklahoma City United States
Four Brothers: Aeing Lorenzo Hunt, Ivano Hunt, Nekiah Hunt, Jermaine Perez Hunt, Dwayne Hunt of England.,
InLaws: Jermaine Rolle of Oklahoma City, Elaine Hunt, Shenna Hunt,
Uncles: George, Stevon Bain, Michael, Cartwright, Devon Cartwright of Miami Florida, Roosevelt Hunt
Grand aunts: Vera Carey, Florence Morley, Alma Cartwright, Marina Taylor Shantell Bain, Dorothy Bethel, McQuella Cartwright, Facee Carwright , Heather Cartwright, Marcus of Miami Florida, Jade Hunt, Ivana Hunt, Garvin Carey, Jonathon Carey and Jermaine Hunt
Grandmother: Lillis Emily Hunt
Other relatives include: Mark, Glenwood, Gerard Cartwright, tanaria and Antonia, Edrera Diedre, Margo, Lil, Ed. Lamont, Keegan, Lashayne, Quincy, Elizabeth, niece, Julieth, Bernadette, Rosenique, Theresa, Nicholas, Romero, Blanche, Romell, Roderick Taylor, Andrea, Abigail, Mekhi, Virginia, Vernell, Louise, Kendall, Claudius, Lawrence, Charles, Sidney, Dwayne Moss Roderick Nehemiah Taylor, the Hunt, Cartwright, Morley, Bonaby, and Ingraham families and the Community of fisherman at The Montaque Dock

Relatives and friends may pay their last respects at THE CHAPEL OF MEMORIES THE NEW COMMONWEALTH FUNERAL HOME INDEPENDENCE DRIVE Friday from 10:00 a.m.-12:00 noon and at the church in Tarpum Bay Friday from 8:30 p.m. to service time on Saturday.