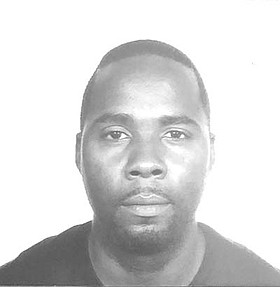 Joel Renaldo Russell
unknown - unknown
Celebration Service in Recognition, Acknowledgement, Appreciation, of the Legacy and Many Profound Memories of the Late Mr. Joel Renaldo Russell age 33 of Cottonwood street, Pinewood Gradens service will be held on Saturday February 9th, 2019 at 11:00am at Sacred Heart Catholic Church, Shirley Street. Officiating will be Father Anselm Russell assisted by Deacon Keith A. Roberts. Interment will follow in the Old Trail Cemetery, Old Trail Road.
Mr. Russell is survived by his Mother: Yvonne Spence; Step Father: Floyd Bowles; Grand Father: Mr. Spence; Brothers: Joseph Russell, Shane Bowles, Garth and Lamar Johnson; Sisters: Tiphonny; Sisters-In-Law: Oniesha Stubbs and Susan Thompson; Nieces: Kadesse, Brittany and Serena; Nephews: Joseph Rusell Jr., Garth Jr., Shane, and Joshua; Aunties: jacqueline Beverly, Claudett, Patsy, Marureene, Dorothy, Heather and Elsa; Uncles: Morris, Clayton Bowles and McDonald Cooper; Cousins: Shellisa Johnson, Zhivago Johnson, Sanjay Johnson, Zhivagp Johnson Jr., Alicia White, Dianca Rolle, Tiphanny, Malisha, Judie, Anne, Cedric, Tasha, Bradley, Andria, Cotez, Sherril, Stacy, Arlene, Matolice, Andre, Arleen, Shannon, Antonio, Myon and Dominique; Special Friends: Zubreka Macintosh and Family and Ismae Russell and Family; A Host Of Other Relatives and Friends: Mr. and Mrs. Sims and Family, Miss Freeda Johnson and Family, The Thompson Family, Miss Wilson And Family, Marva and Family, Sue, Miss Davis, Bev, Maxen, Miss Bodie, Mother Lou, Rochella Sands, Bahamas Food Services, The Trucking Association, Mail Boat, Bikes Association, CottonWood Crew, Lydia, Cassarilla Crew, M.P for The Pinewood Constituency Rubin Rahaming and A.S.P Sheldon Knowles and Family.
Relatives and friends may pay their last respects at FOR THE BEST….SERENITY FUNERAL HOME AND CREMATORIUM #153 BAILLOU HILL ROAD (DIRECTLY OPPOSITE B.E.C) ON FRIDAY FROM 12:00NOON to 5:00PM AND AT THE CHURCH ON SATURDAY FROM 9:30AM UNTIL SERVICE TIME.
"WHERE THE NAME IS SERVICE AND YOUR LOVED ONE IS OURS."