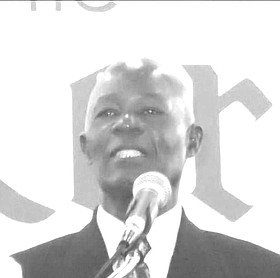 Rev. W. Otis Munroe
unknown - unknown
Rev. W. Otis Munroe, Joe Farrington Road and formerly of Little Creek, Andros died at the Princess Margaret Hospital on Wednesday, February 6th, 2019.
He is survived by his wife: Eulease Munroe; sons: Cleuelano, Sean and Earlin; daughters: Andrea, Marilyn and Yvonne; sisters: Shirley, Lenor, Vera, Rowena, Ethel, Alfreda, Natalie, Cynthia and Joyce; brothers: Risley and Percy; grandchildren: Cleveland, Cleinard, Cleavor, Cleshea, Trene', D'Ommini, D'Ondre, Meijer, Alyx, Michael, Sheneiya, Ervin, Dominic, Jase, Sloan, Jenna, Hugo, Antonio, Matthew; great grandchildren: Silas, Jayden, Alianna, Da'Mani, Apollo and other relatives.
Arrangements for the funeral service are being finalized and details will be announced at a future date.