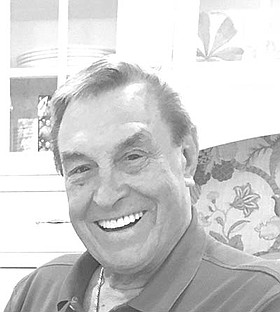 Heinz Wszolek
unknown - unknown
Heinz Wszolek, age 79, passed away on Friday, December 28th, 2018 surrounded by loved ones at Doctor's Hospital.

He is survived by his Wife: Rebecca Ball Wszolek; Daughters: Chantelle Ann Euteuneuer and Monique Marguerite Wszolek and their husbands, Joseph Euteuneuer and Bryan Boddy; Sons: William Blake Loveless and Jonathan Patrick Loveless and his wife Alexandra Mercedes Loveless; Grandsons: Alexander Euteuneuer, Oliver Euteuneuer, Sebastian Loveless and Maximo Loveless; Granddaughters: Emma Euteuneuer, Isabella Boddy, Paloma Loveless, Tessa Mercedes Loveless and Avery Alexandra Loveless.  

A memorial service was held at The Old Fort Bay Club on Wednesday, January 2nd, 2019.